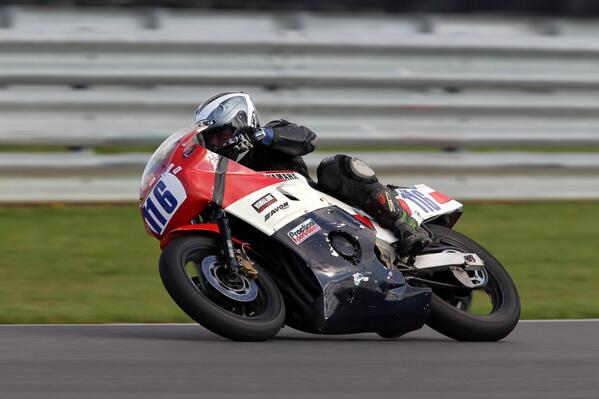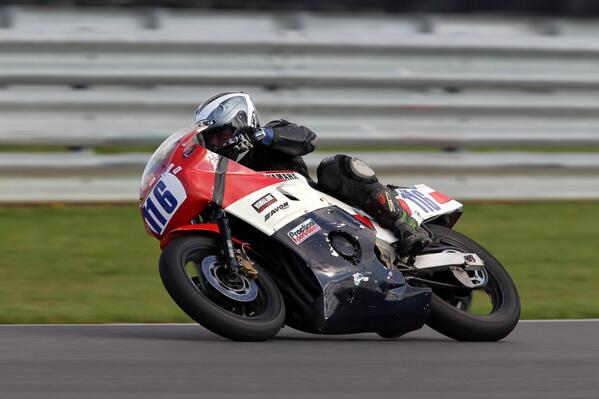 Ahead of the opening round at Pembrey race circuit in Wales, Yamaha Motor UK is pleased to announce that it will be extending its Yamalube* sponsorship of the Classic Racing Motorcycle Club (CRMC) and its Production Racing class for the 2014 season.
With approximately 95% of the CRMC's Production Class being made up of Yamaha FZ600's plus a handful of TZR250's, it seemed an obvious fit for Yamalube as Yamaha Motor UK's Marketing Coordinator, Karl Radley explains: 'We spend a lot of time focussing on contemporary motorcycles and racing and it is easy to forget that there is still a huge amount of classic Yamahas out there being used either as daily transport, being restored or in the case of the CRMC, being used for racing. It's also easy to forget that Genuine Yamaha Parts are still available for these bikes through authorised Yamaha dealers. By supporting the CRMC's Production Class with Yamalube, we aim to increase awareness of Genuine Yamaha Parts and our oil and care products amongst the racers, whilst also encouraging them to make contact with their local authorised Yamaha dealer before turning to potentially inferior and generic aftermarket products, which could certainly have a negative effect on a race result!'.
Three Yamalube prizes are awarded per race meeting with each prize consisting of a 4 litre tub of Yamalube oil and a voucher for a free Genuine Yamaha oil filter to suit the winner's bike. The prizes are awarded to the Best novice, Best turned out race bike and Race winner.
For more information about the Classic Racing Motorcycle Club, please visit www.crmc.co.uk.
'Always Insist on Genuine'
*Yamalube® created by Yamaha – The best oils and care products for Yamaha Motor products.
Engineering is at the heart of everything we do at Yamaha, and we believe that oil is the lifeblood of our products. That's why Yamaha developed Yamalube® – a range of oils, lubricants and care products designed to help customers get the best experience from their Yamaha Land and Marine products.
We want every journey you make to be filled with excitement and satisfaction and Yamalube® helps to keep that spirit alive.
To learn more about the advantages of Yamalube® products and what is suitable for each Yamaha, please visit www.yamaha-motor.co.uk/accessories