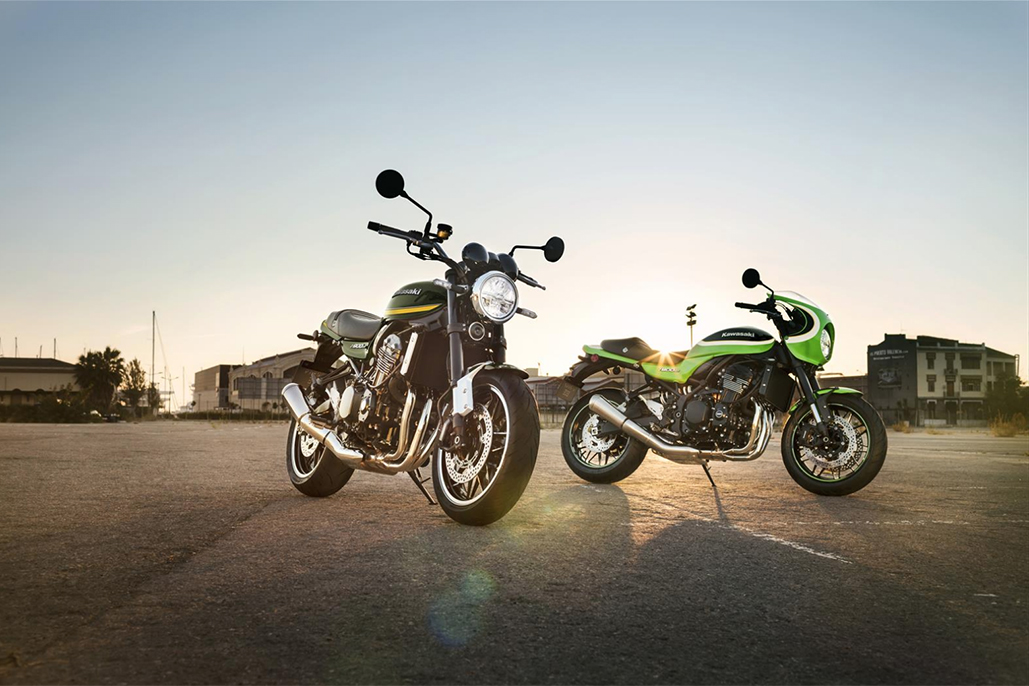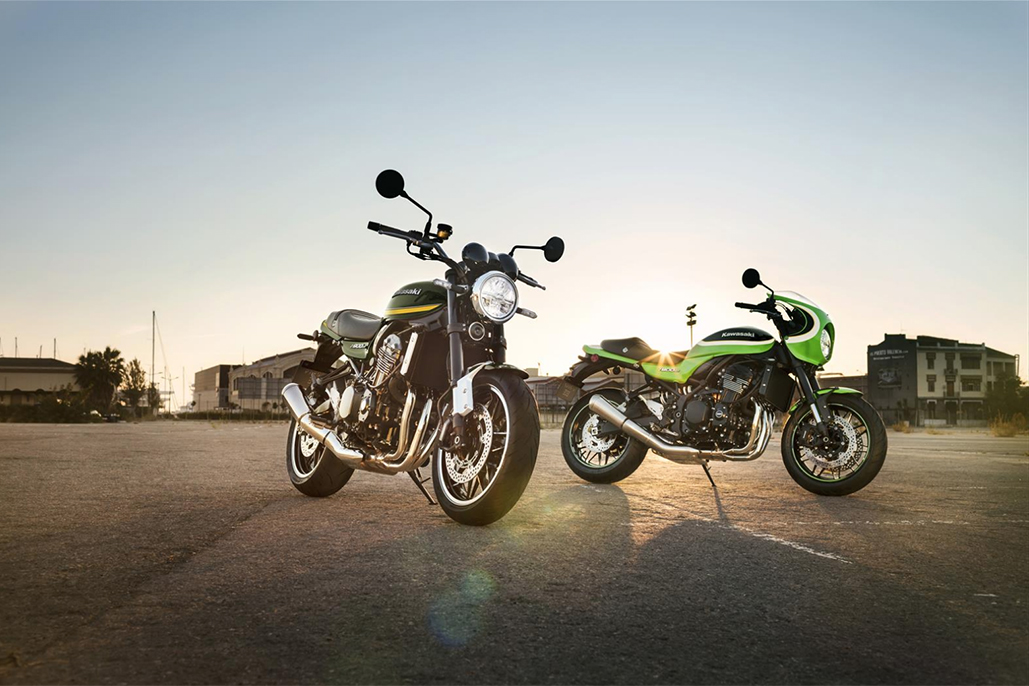 Like their 1970's forebears that were unveiled in new and exciting colour options in each successive year, both the Z900RS and Z900RS CAFE have a vibrant new look for the 2020 season.
After only a few seasons in the Kawasaki range, each style of machine has found its own loyal following across a wide range of riders; from those that identified with the evocative Z1 style paint and graphic approach of just one of the three colours on offer for the Z900RS to the zestful and bold approach of the Z900RS CAFE.
These modern classics with their multitude of references to the iconic Z1 Super Four of 1972 move boldly into 2020 with a new Vintage Lime Green / Ebony look for the Z900RS CAFE continuing the distinctive direction for a machine equipped with a stylish bikini cowl, low handlebars and seat with race inspired "hump" at the rear – just like cafe racers of old.
The new season will witness the Z900RS in Kawasaki dealer showrooms resplendent in three colour and graphic options. Pursuing a heritage theme highly appreciated by those who cherish Kawasaki history – and those new to the iconic bikes of yesteryear – the Z900RS will be available in Candytone Green in 2020 with an accompanying graphic treatment that echoes the look of the 1973 Kawasaki Z1A, successor to the first year model Z1.
Also available will be a purposeful Metallic Diablo Black colour way and a Metallic Graphite Gray machine creating a choice as diverse as those that are attracted to the these models from within the Kawasaki fan base and those that are drawn from other brands to the Akashi based manufacturer for the very first time.
Carrying the True Spirit of the across the frame four cylinder Kawasaki heritage into a new season, both the Z900RS and Z900RS CAFE will continue their mission of offering authenticity, style and rider friendly features at the pinnacle of the highly competitive Retro Sport category.