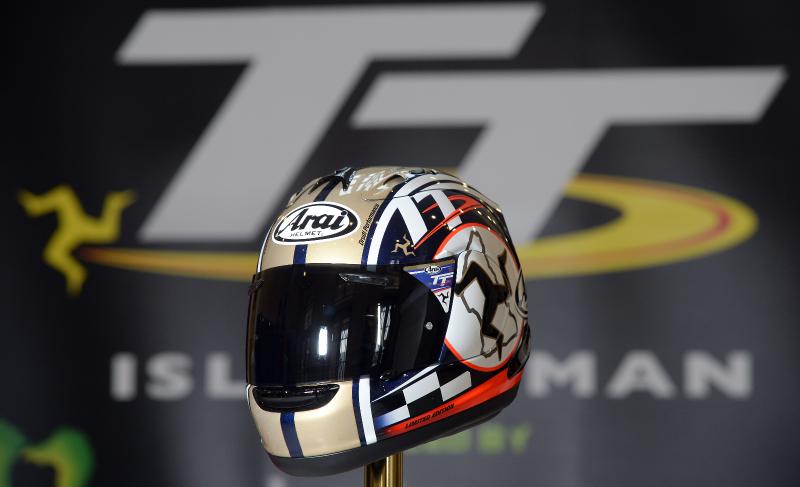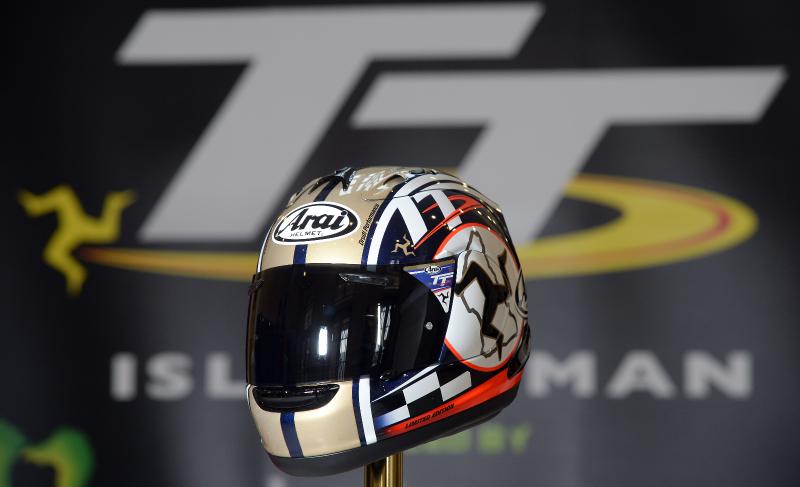 The 2015 Isle of Man TT official launch was an excellent platform for us to showcase our stunning 2015 Isle of Man TT Limited Edition helmet.
The Arai brand has a long standing partnership with the TT races and it's something we're very proud of. You see Arai banners decking the legendary course year on year along with our limited edition helmets, proving popular with their exclusivity and beautiful designs.
Our striking, Aldo Drudi designed, 2015 creation was shown to the press and riders at the picturesque Villa Marina on the coastline of the Island. We took spotlight space on stage as our riders were interviewed next to the limited edition Rx-7GP.
You can see the event on the Isle of Man TT YouTube channel at http://youtu.be/LE9DKyVSOgU
We presented the helmet with our 2015 TT visor stickers, themed on the new red, white, blue and striking gold design. The stickers will again be free from our Arai Village in the TT paddock, but we encourage people who take a set to make a donation to the Joey Dunlop foundation – a charity we've raised thousands for and intend to do so again at this year's races.
Arai share a strong passion for the TT and are delighted to be official helmet partner for the legendary event. We look forward to a safe and successful 2015 TT.