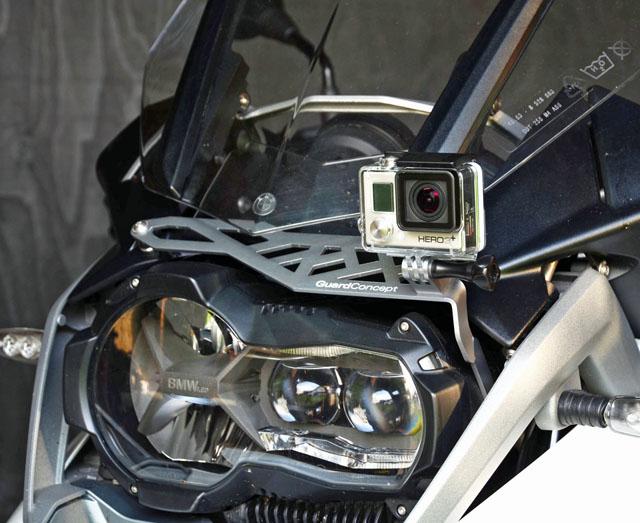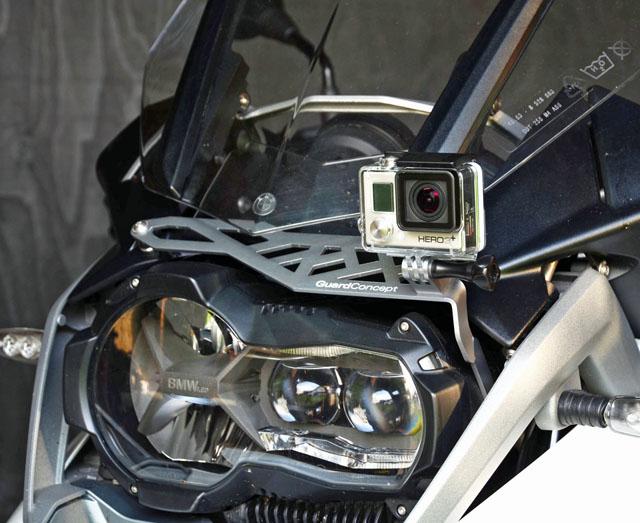 An increasing number of motorcyclists are using GoPro cameras to record their rides, both for practical and pleasure purposes.
Finding a suitable and safe mounting point for the compact camera can be tricky though, and often ends with precarious positioning and poor filming angles.
Wunderlich's new mounts are a stable, secure and discreet way to fix a GoPro to modern BMW bikes.
Made from precision cut alloy, they're super lightweight and feature rubber mountings to help cut out vibration when filming.
They bolt to existing mounting points – either on the screen or headlight, depending on the model – so there are no suction cups, straps or fiddly frame mountings to worry about; and no drilling or cutting needed either.
The GoPro attaches directly to the bracket, no additional/fiddly adapters required, and the bracket is discreet enough to leave in place when the camera isn't attached.
Mounts are currently available for:
F800GS/Adventure
K1200/1300GT
K1600GT/GTL/Sport
R1200GS/Adventure
R1200GS LC/Adventure
R1200RT/LC
Prices start from £69.00 per kit. Contact Wunderlich's exclusive UK distributor, www.nippynormans.com