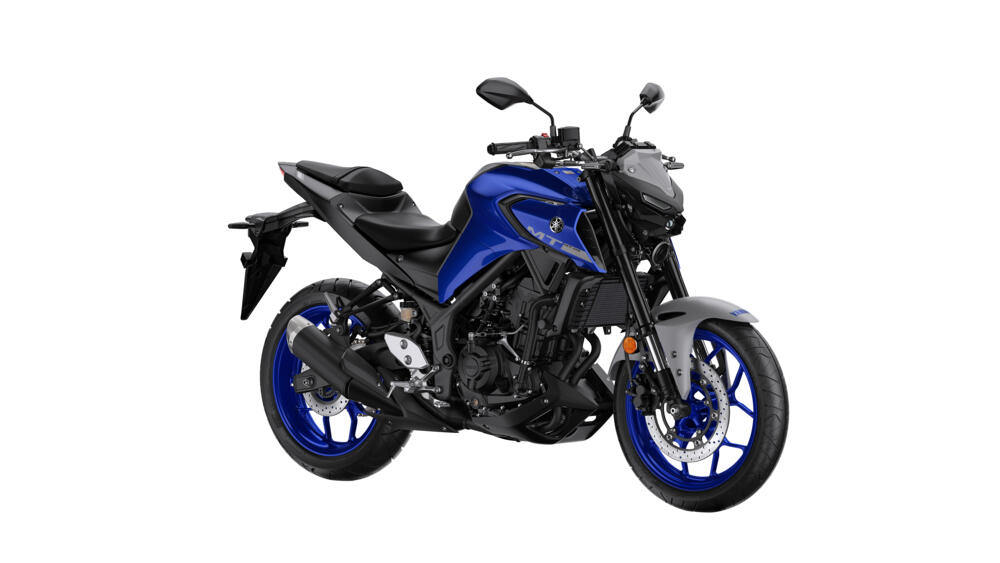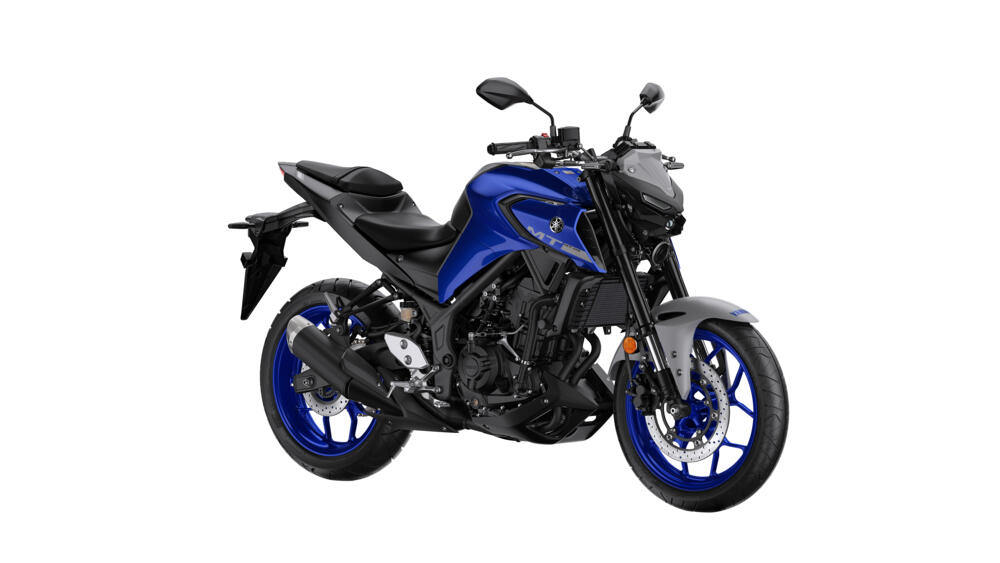 With the launch of the iconic MT-09 in 2013, Yamaha initiated a brand new era in the motorcycle world. Some of the recent best sellers in Europe belong to the Hyper Naked segment and the Dark Side of Japan philosophy is now widely recognised and is the core of a growing community of riders. It symbolises the strong link with Yamaha's Japanese origins, represents the brand's inborn values of excitement and thrill related to outstanding performance while celebrating the unconventional attitude of MT riders as true Masters of Torque (MT).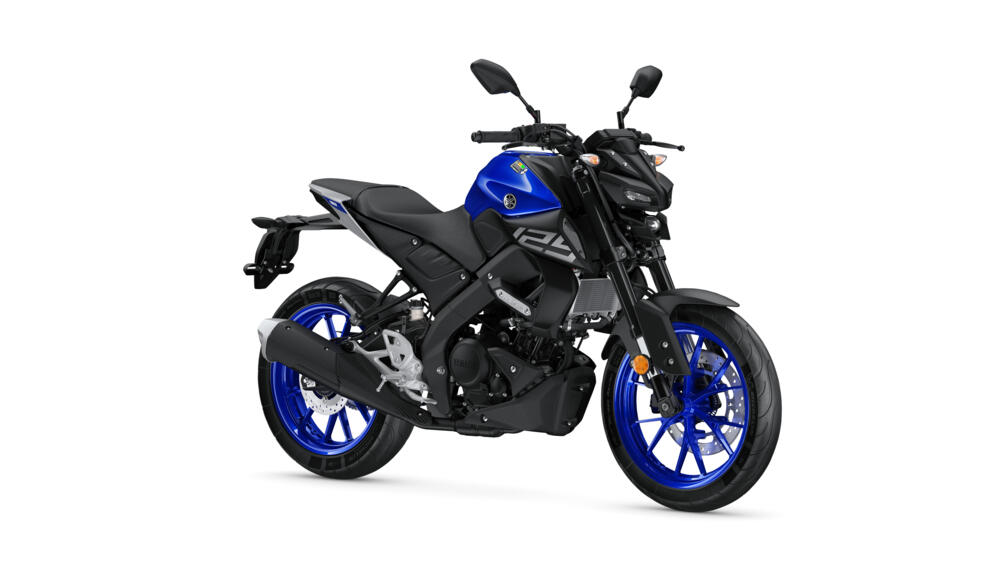 Hyper Naked and the MT Range
With the introduction of MT Yamaha clearly showed their intention to create a new type of motorcycle aimed at riders looking for a new way to express themselves.
This was just the beginning, as the Hyper Naked segment was quickly developed, growing to become a range from 125cc through to 1000cc, offering riders the chance to step up in experience and performance through the complete MT line up.
High spec models like the sporty SP versions of the MT-09 and MT-10, plus the MT-10 Tourer Edition, address specific niche customer needs and give further possibilities to experience the world of MT. In total, the MT range has sold over 240,000 units in Europe during the last 6 years.
Hyper Naked design is in constant evolution and this is evident in the new MT-03 and MT-125. With their radical and aggressive new looks and benefitting from advanced new technology and a higher overall specification, they are more MT then ever!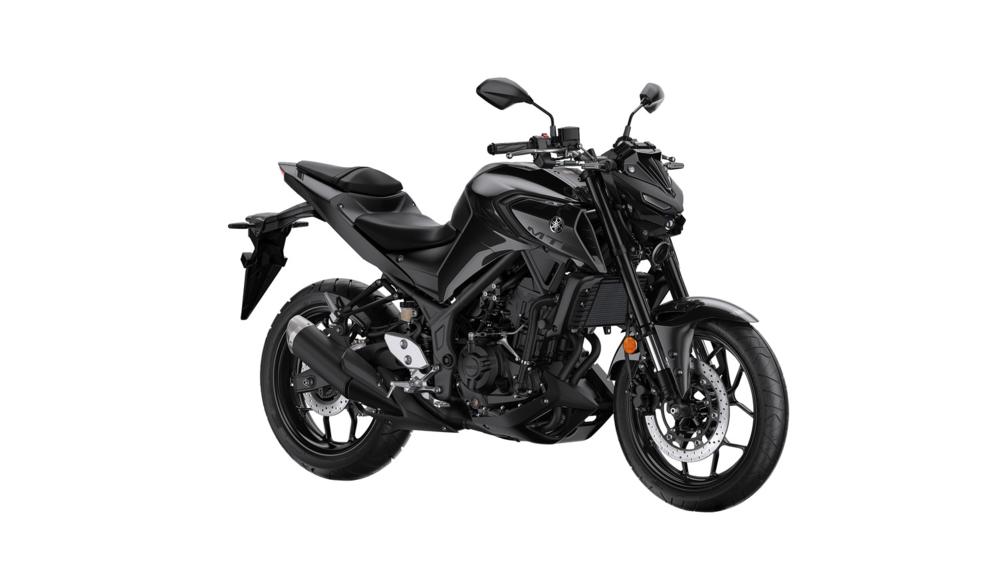 New MT-03 and MT-125
The Hyper Naked segment is strengthened with two new models for 2020. The new MT-03 features a predatory twin-eye face and comes equipped with new upside-down forks and a restyled wide-shouldered fuel tank. The exciting new MT-125 is like no other with its new high-tech engine as well as compact mass-forward bodywork and aggressive next-generation MT looks.
MT-03 Key Features
• Sophisticated 321cc, 2-cylinder engine
• Dual slant-eye position lights; LED headlight
• Aggressive next-generation MT design
• 37mm diameter upside-down front forks
• New high-tech LCD instruments
• New lightweight LED flashers
• Dynamic new mass-forward body design
• Ergonomic riding position
• High quality big-bike look and feel
• Long swingarm with new shock settings
• Lightweight diamond frame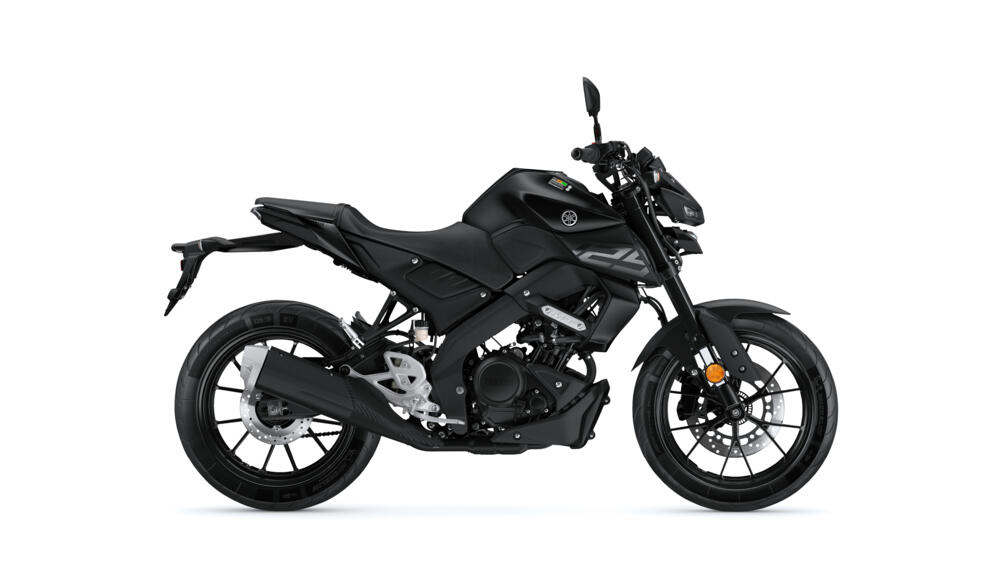 MT-125 Key Features
• New 125cc engine with Variable Valve Actuation
• Assist and slipper clutch
• Modern and aggressive new body design
• Dual slant-eye position lights; LED headlight
• High-specification 41mm upside-down front forks
• New Deltabox frame and aluminium swingarm
• High-specification 41mm upside-down front forks
• Wide 140-section rear tyre
• Powerful radial-mount front brake caliper
• Large diameter 292mm front disc brake
• Sophisticated negative LCD instruments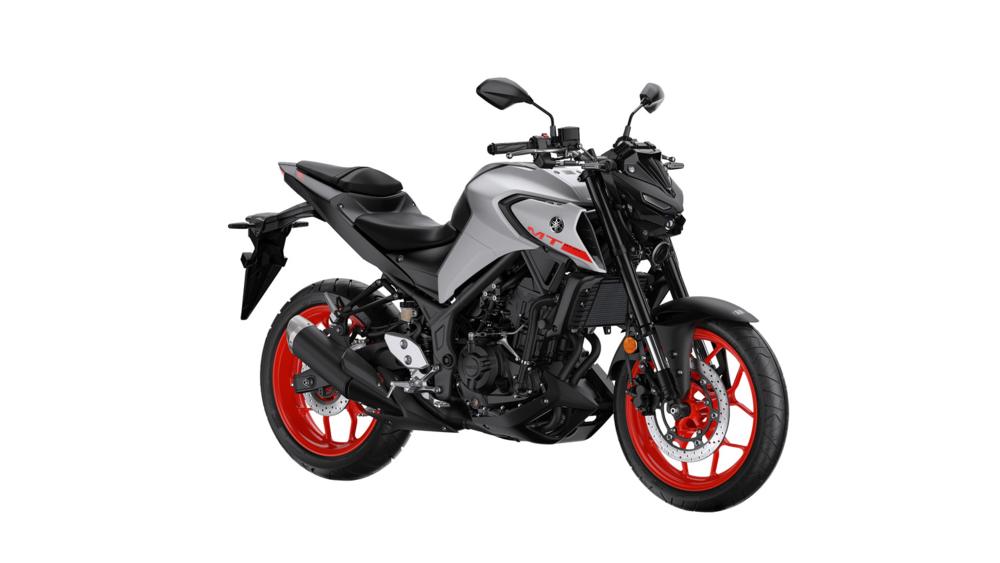 Hyper Naked 2020 colours
For 2020 the MT models will be available in a range of bold and stylish colours that highlight their dynamic and agile character. The line-up features a number of new and updated colours including Icon Blue, Midnight Black and Ice Fluo.
MT-10 SP
• Icon Performance
MT-10 Tourer Edition
• Ice Fluo
• Icon Blue
• Tech Black
MT-10
• Ice Fluo
• Icon Blue
• Tech Black
MT-09 SP
• Icon Performance
MT-09
• Ice Fluo
• Icon Blue
• Tech Black
MT-07
• Ice Fluo
• Icon Blue
• Tech Black
MT-03
• Ice Fluo
• Midnight Black
• Icon Blue
MT-125
• Ice Fluo
• Midnight Black
• Icon Blue
Yamaha Genuine Accessories and Apparel
Yamaha has developed a wide range of Genuine Accessories for the Hyper Naked models, including performance, comfort and stylistic parts that enable every owner to create their very own unique MT. Customers can purchase each part individually, or they can save time and money by opting for one of Yamaha's specially created Accessory Packs that are designed to suit differing requirements.
There's also a range of MT branded apparel including jackets, T shirts, caps, hoodies and more. The Genuine Accessory and apparel range is constantly evolving, and full information can be seen at www.yamaha-motor.eu/uk
MyGarage app
MyGarage is the quick and easy way to create a personalized Yamaha, enabling customers to experiment with and compare different combinations of Genuine Accessories and see which components work best for them. Using the MyGarage app anyone can instantly create their dream Hyper Naked bike and view it in from any angle in high definition. This app takes the guesswork out of choosing the right parts, and the final list can be emailed to a Yamaha dealer who will supply and fit the selected Genuine Accessories.
MyRide
The MyRide app enables Yamaha riders to track every ride and record a variety of data including lean angle, acceleration, top speed, elevation changes and distance covered. Images can be added to the trip data and shared on social media, and information can be saved and stored under the customer's own account. It's the best way to add another dimension to every ride and allows riders to rediscover their favourite journeys.