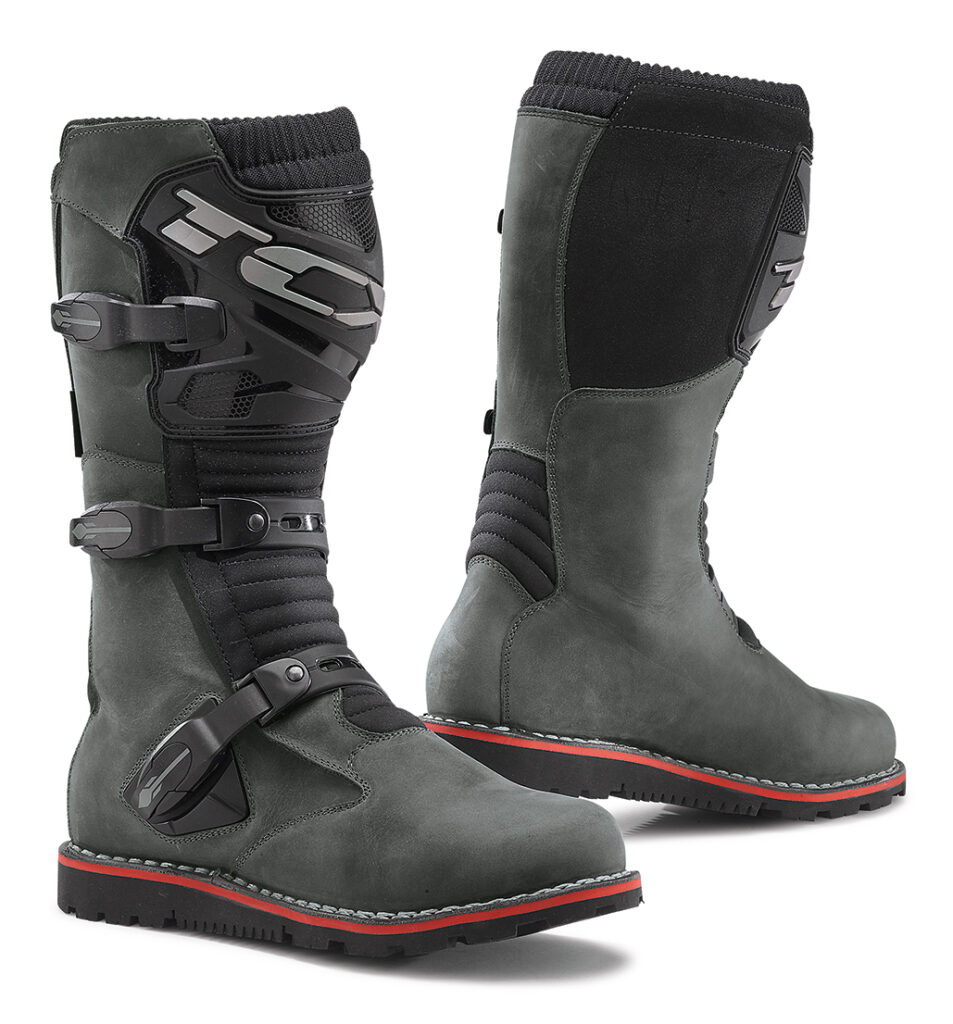 TCX Boots has introduced a number of additions and new colour options to their touring and off-road line for this year.
The brand-new Terrain 3 Waterproof is now available in dealers, as well as the Baja Mid Waterproof in black and Comp Evo 2 Michelin in black/white. Junior riders can now choose from a black/white colour choice in the Comp Evo too.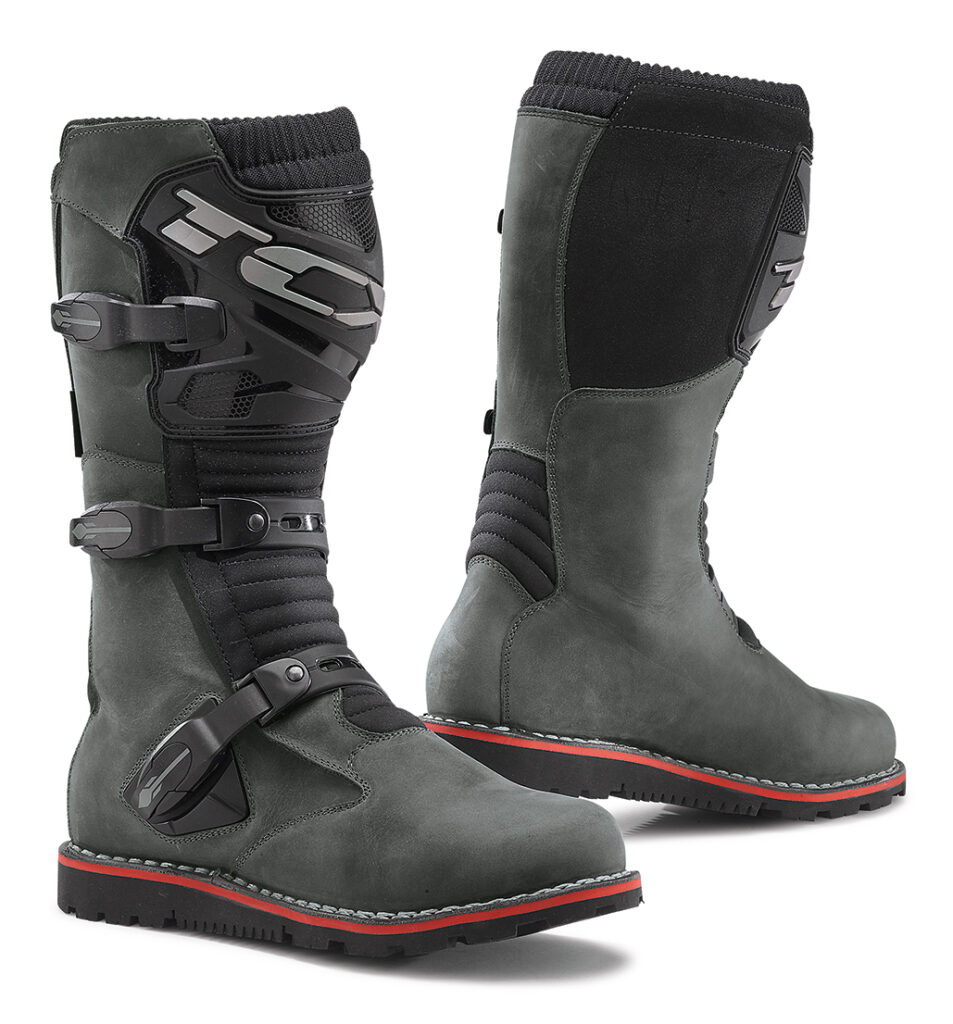 Terrain 3 Waterproof 
A new gain to the Off-Road Line is the Terrain 3 Waterproof available in anthracite with an RRP of £239.99.
The all-weather boot is perfect for trial or light enduro use. It features TCX's 'ideal' stitching sole construction technique, a craft-based construction process that guarantees comfort, hard-wearing resistance and flexibility of the footwear.
The upper is made of leather with microfibre inserts – the leather has 'pull-up' finishing meaning the finish will become even more unique with wear-and-tear. There is an stretch upper collar to keep out dirt and debris. Rider's feet are kept dry thanks to the T-Dry waterproof liner and protection is offered in the form of an ergonomic shin plate, polyurethane malleolus protector and reinforced heel and toe counters.
They feature an Ortholite footbed with long term cushioning and high levels of breathability. The rubber sole has been designed for an optimal grip on the footpegs and bike control.
Available in sizes EU 38-48 (UK 5-13) and in dealers now.
Baja Mid Waterproof – now available in black
Joining the Touring Adventure Line is the Baja Mid Waterproof in black. Riders can now choose from brown or black, both with an RRP of £199.99. With a full-grain leather construction with a 'used' look, the Baja Mid Waterproof boots have a leather shift pad, internal suede heat guard and have a waterproof lining. For a secure and precise fit, they fasten using two interchangeable and micro-adjustable aluminium buckles.
A soft padded ergonomic upper collar, suede front and rear padded areas are featured for comfort as well as an anatomic and replaceable footbed. The high-performance sole with special rubber compound offers superior stability and traction on any terrain and the PU malleolus, toe and heel inserts offer protection should it be required.
Available in dealers now, in black or brown in sizes EU 38-48 (UK 5-13).
Comp Evo 2 Michelin – now available in black/white
The top-of-the-range Comp Evo 2 Michelin boots are now available a new black/white colour option for 2020 with an RRP of £399.99.
Comp Kid – now available in black/white
A new black/white colour option is now available for the popular Comp Evo boots. Featuring a microfibre upper, Airtech breathable lining and a three colour injected and wear-resistant MX Youth sole, the Comp Evo offer young riders cool looks, comfort and essential protection.
Available in sizes EU 29-40 with an RRP of £139.99.
For more TCX Boots UK news check out our dedicated page TCX Boots UK
For more information or to locate your local dealer, visit www.nevis.uk.com