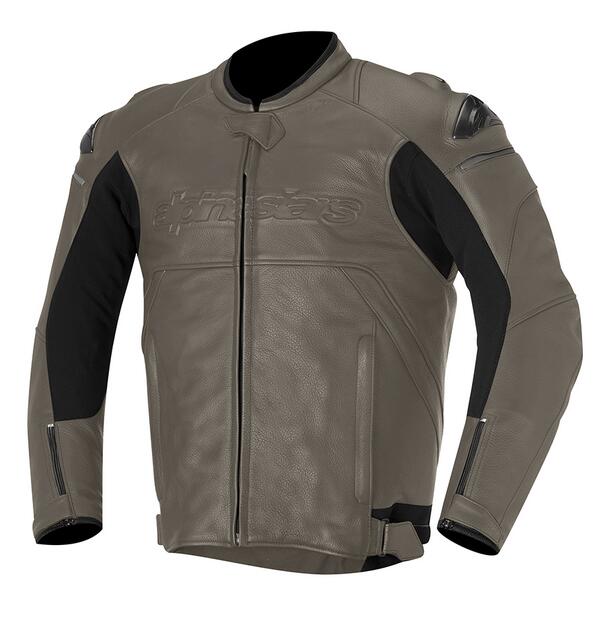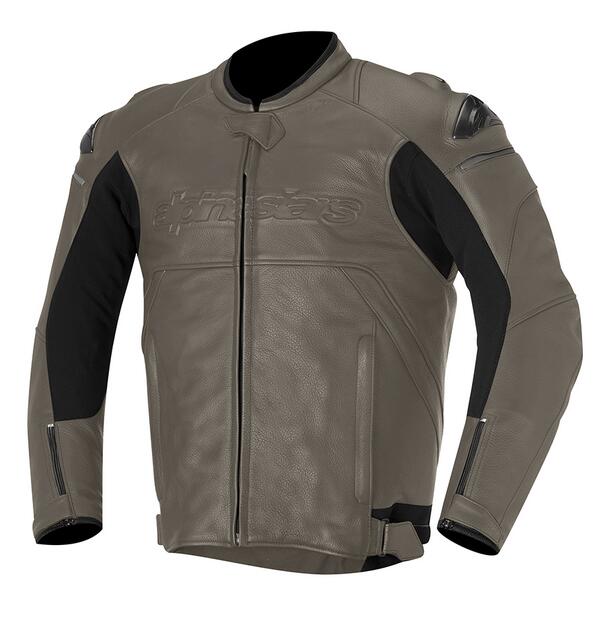 An aggressively styled street riding jacket that is technically constructed from luxurious full grain leather and advanced Aramidic stretch inserts, the Hades Jacket features Alpinestars' innovatory shoulder protection system with carbon fiber compound clavicle and shoulder sliders mounted on a Silicon injection-molded cup for superb abrasion resistance and structural strength.
Suggested retail price – € 649.95 Euro / £ 589.99 Sterling
Size: 44 – 60
CUT FOR COMFORT
Constructedfromsupple, premium1.3mmfull-grain leather for excellentabrasion resistance andluxurious comfort.
Extensive Aramidic stretch panels onunderarms and waistgive superb range of movement.
Advanced, multi-panel and technicalsleeve constructionto reduce fatigueand improve anatomicalperformance.
PIONEERING PROTECTION
Revolutionarynewshoulderprotectionsystemfeaturesstrategicallyplaced,dual-densitycarbonfibercompoundclavicleandshoulder  sliderssecurelyincorporatedinto anintegrated Silicon injection-molded cup for unsurpassed impact and abrasion resistance and structural integrity.
Removable CE-certified shoulder andelbow protectionfor class-leading impact protection.
Chestcompartments to enable Alpinestars Bionic chestpads available as accessory upgrade.
Back compartments toenable CE-certified Bio-Armor back protectorinsertavailable as accessory.
New versatilesnap connectionsystemis mounted on Velcro® to allow integration of various Alpinestars back protections, including theCE-certifiedBionicRace Back Protector.
COMFORT
Low profile, round-edged collar for comfort features padded 3Dmesh on rear for excellent breathability.
Cuff adjustmentincludes Velcro® andsemi-auto locking zipsforimproved range of fit and comfort.
Leather accordion stretch inserts onback for acontoured fit and performance comfort.
Removable, multi-panel lining incorporates 3Dmesh inserts toimprove fitand ventilation, lining is washable.
Full 80g thermal liner means jacketcan be used in colder weather.
Internal waistconnection zipper to allow attachmentto Alpinestars ridingpants.
Reflective detailing on back and armsfor improvedrider visibility.
Elongated rear profile, plusinnovative D-ring and Velcro® waistadjustment system feature Velcro® straps.
Twoexternal zippered pockets andinternal waterproof pocket.
PremiumYKK fasteners used throughoutgarment, including flatprofile YKK® Semi Auto Lock wristzippers.
Injected 3D logos for sportstyling.
For more informationvisit: www.alpinestars.com