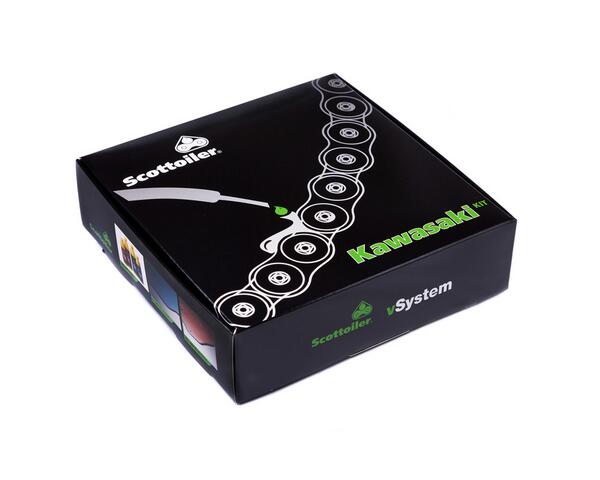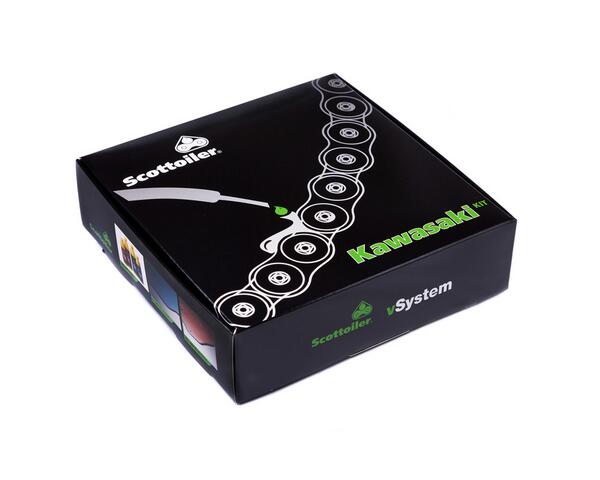 Motorcycle chain oiler manufacturer Scottoiler has introduced a special Kawasaki version of the market leading vSystem. The Kawasaki Kit extends the range of bike specific lubrication kits which are already available for Ducati, KTM, and most recently, Suzuki motorcycles.
The Kawasaki Kit includes special parts required for installation and the Kawasaki colour scheme adds to the personalization of your motorcycle and ensures a discreet installation. Scottoiler focused on the development and testing of this new kit to make sure that it is suitable for all Kawasaki models.
Scottoiler Sales and Export manager Kevin Rooney said: "We are frequently asked for more custom chain oiler kits that match specific bikes and make installation even easier. The Kawasaki Kit responds to our customer feedback and we are delighted to add another manufacturer to our list of specific chain oilers."
The kit has a recommended retail price of £94.75 and is available to purchase from today.
For more information on the Kawasaki Kit visit www.scottoiler.com/kawasaki-kit