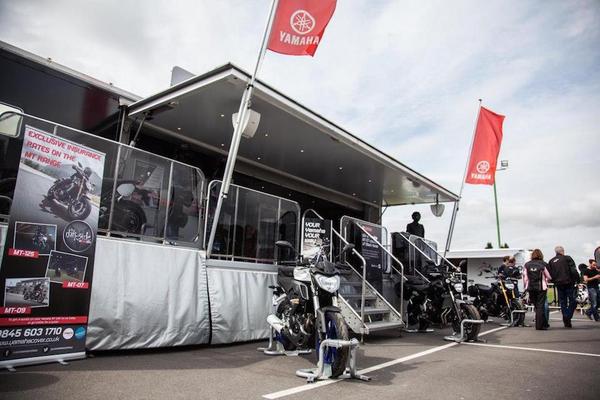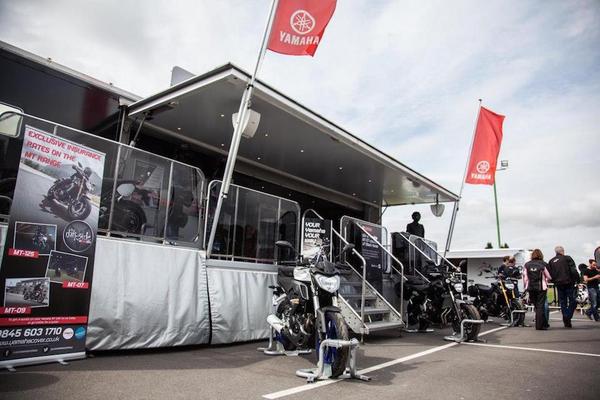 The popular 'Dark Side MT Tour' will add one more stop to its 2014 schedule when it visits Motorcycle Live from 22nd – 30th November.
Following a hectic five city UK tour during the summer of 2014 the popular MT Tour has added one final venue to its schedule for the year, as it is now confirmed as a new feature at this year's Motorcycle Live at the NEC.
The MT Tour has already provided an opportunity for riders across the country to experience the new range of Yamaha MT bikes and discover their 'Dark Side' by trying out an MT for themselves. The summer events included stunt shows, an Extreme Wheelie machine and even a new rider MT experience with both an MT-125 and restricted A2 compliant MT-07 machine available with fully trained instructors.
The appearance of the MT Tour at Motorcycle Live adds yet another new dimension to this year's premier event and confirms why the NEC remains a must visit destination for every serious rider.
The giant MT Tour truck will take centre stage for the MT Tour display with its Dark Side branding and collection of MT clothing and accessories. Sited inside Hall 3 right next to the Yamaha stand, the MT Tour truck will have many of the accessorised MT Tour bikes on show, along with the Dave Coates MT-09 stunt bike which comes to the event straight from its last show.
But the most popular attraction is certain to be the fleet of MT-09, MT-09 Street Rally and MT-07 demo bikes that will be available for riders to enjoy in an escorted test ride. Bookings for the test rides can only be made on the MT Tour truck on the actual day so riders should make their way to the Yamaha stand on arrival and secure a slot as places are limited.
Riders can find details of the additional MT Tour dates at Motorcycle Live and requirements for booking test rides by visiting:
http://www.yamaha-motor.eu/uk/experience/mt-tour/index.aspx
With new 2015 MT models and colours on display on the Yamaha stand next to the MT Tour truck Motorcycle Live will be another new chapter in the MT story. And following the huge number of awards the MT range has received this year the MT demo bikes are certain to be a popular addition to the line-up at Motorcycle Live this year.
The 2014 Motorcycle Live event runs from Saturday 22nd Nov to Sunday 30th November 2014. Doors open at 10.00 each day. For full details of the event visit:
http://www.motorcyclelive.co.uk/
Some restrictions apply to riders wishing to book a test ride and riders must present a full valid motorcycle driving licence. See website for full terms and conditions