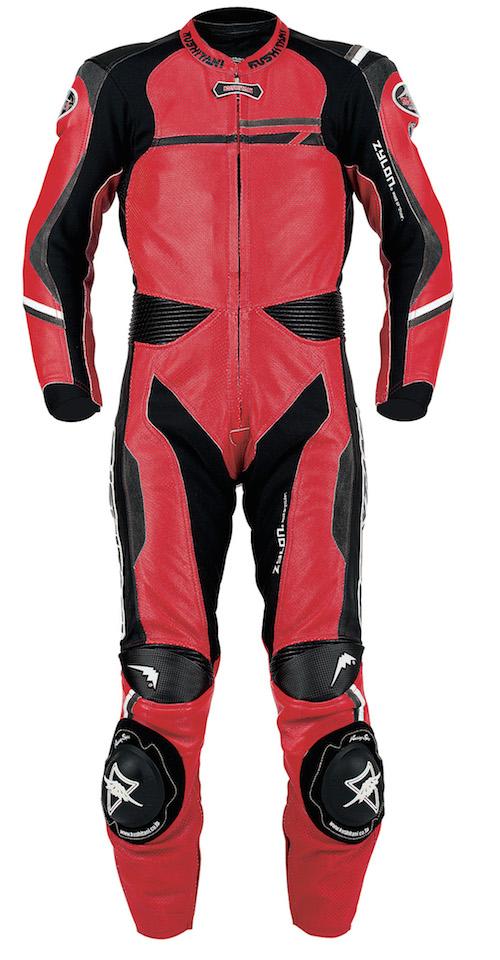 Riders can own the same type of Kushitani one-piece leather race suit used to take victory in this year's Suzuka 8 Hours motorcycle endurance event.
Takumi Takahashi was using the Kushitani Innovation suit when he took his second ever victory at the prestigious event in July as part of the MuSASHi RT HARC-PRO Honda team when he partnered with 2013 8 Hour winner, Leon Haslam, and the recently crowned World Supersport champion, Michael van der Mark.
The Innovation suit is a premier, GP-spec suit from the historic Japanese company and boasts a 1.5mm cowhide construction made from a breed of cows unique to Kushitani. Starting from £1649, the high specification leather race suit from Hamamatsu, Japan, is fully customisable in terms of sizing, colours and detailing. Riders can even choose an exact replica of what Takumi used when piloting his Fireblade to victory.
As Japanese 'off the peg' sizing differs radically to European sizing, Kushitani offers riders two options in order to get a suit that fits them perfectly; 'Easy Order' and 'Full Custom Order'.
'Easy Order' represents 95% of the Japanese factory's sales and is extremely simple way to get what is largely a bespoke suit. A downloadable pack is available from the website that contains a sizing chart, colour pallete and instructions on how to accurately get the 19 measurements required for a perfectly fitting suit. To get the fit as exact as possible, the level of detail goes as deep as stating the make and model of back protector used and what other personal preferences are wanted, such as 'tight' or 'loose' fit.
These details can either be emailed or posted back to Kushitani UK before it is sent to the factory in Japan, to be compared to the dimensions of a 'stock' suit. The customer then receives a CAD drawing of the actual suit in their colours and other requested details (name, badges, etc.) with a final quote of the delivered price. At this point the potential customer can approve the suit, change the design or cancel the order.
The 'Full Custom Order' option adds on from 'Easy Order', but in this case every panel is made specifically for the customers size.
Takumi was also using the range-topping Kushitani GPR-6 (£189.99) that were developed in MotoGP and the Suzuki 8-Hours. The GPR-6 glove gets its name from having six layers of outer protection and is the highest specification glove from Kushitani, focusing on maximum protection and comfort for riders who seek to get the most from their machines.
For more information visit www.kushitani-uk.co.uk or call 01205 820114