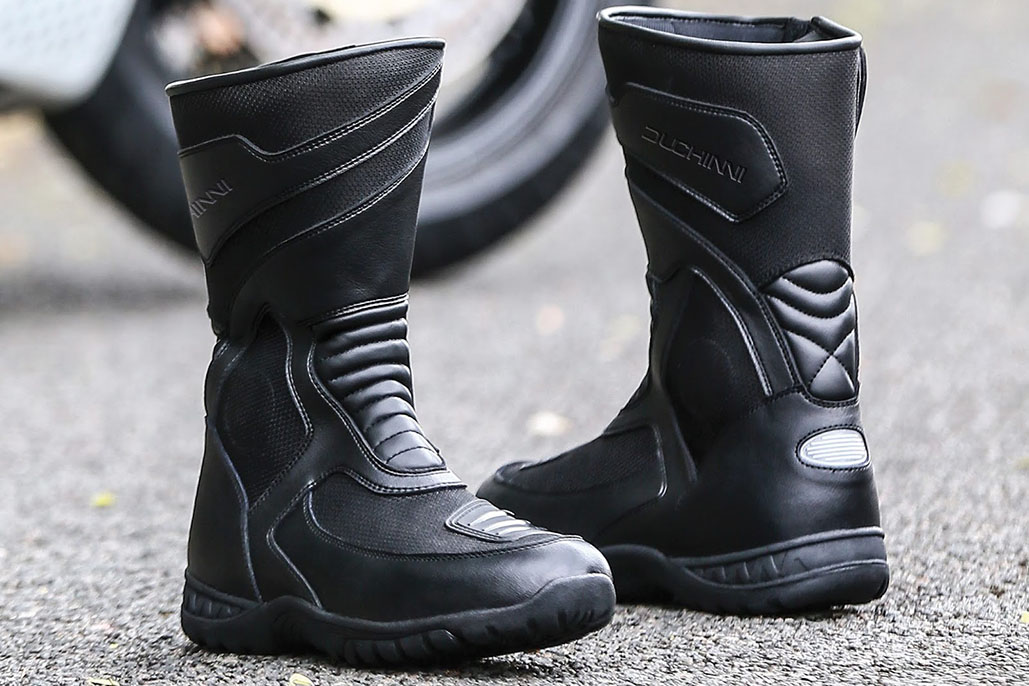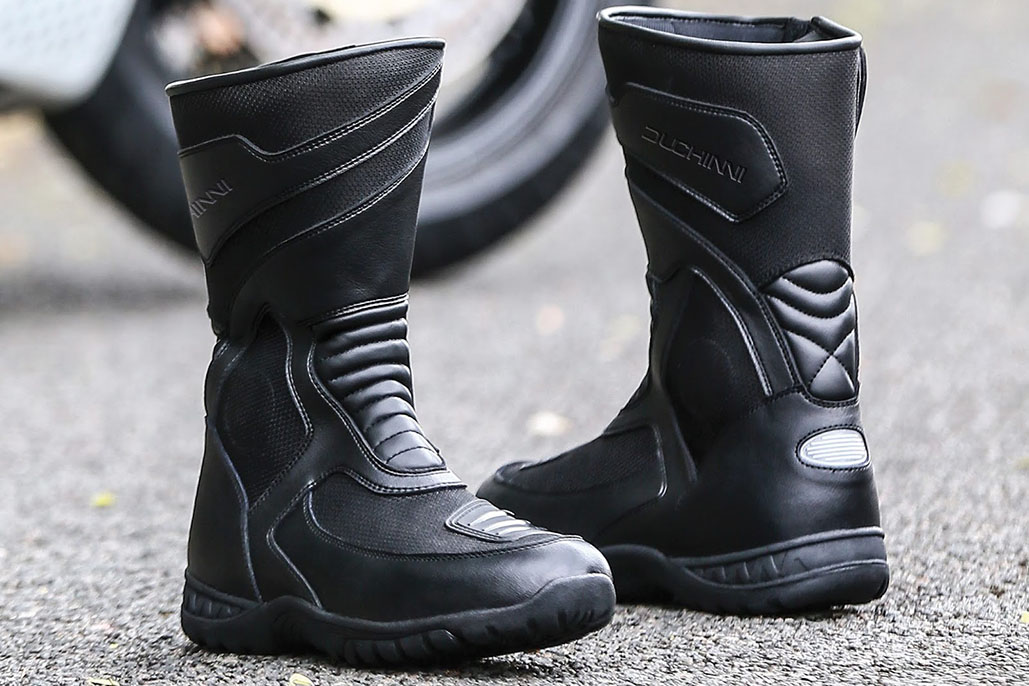 Touring the world or travelling to work, Duchinni's waterproof Atlas boots combine comfort, durability and understated style, all for less than £100.
Built to last and take the knocks, Atlas have a full grain leather and textile upper, with toe and heel cups and gear-lever zone reinforcement. As you'd expect, they're certified to EN13634, the CE standard for motorcycle boots.
A waterproof and breathable lining keeps the weather out, and an oil resistant rubber non-slip sole gives firm footing on slippery wet streets.
Flex panels at the shin and ankle, and a mid-calf stretch insert, allow ease of movement, both on and off the bike, providing extra comfort during long days in the saddle.
Zipper closure makes getting in and out a breeze and this is covered with an anti-scratch Velcro® panel to protect the bike's bodywork.
Completing the package is a reflective heel insert, for improved visibility in low light.
Duchinni Atlas boots are available in sizes 7-12 (EU 40-47), and retail for just £99.99 including VAT.
Visit www.thekeycollection.co.uk for details.