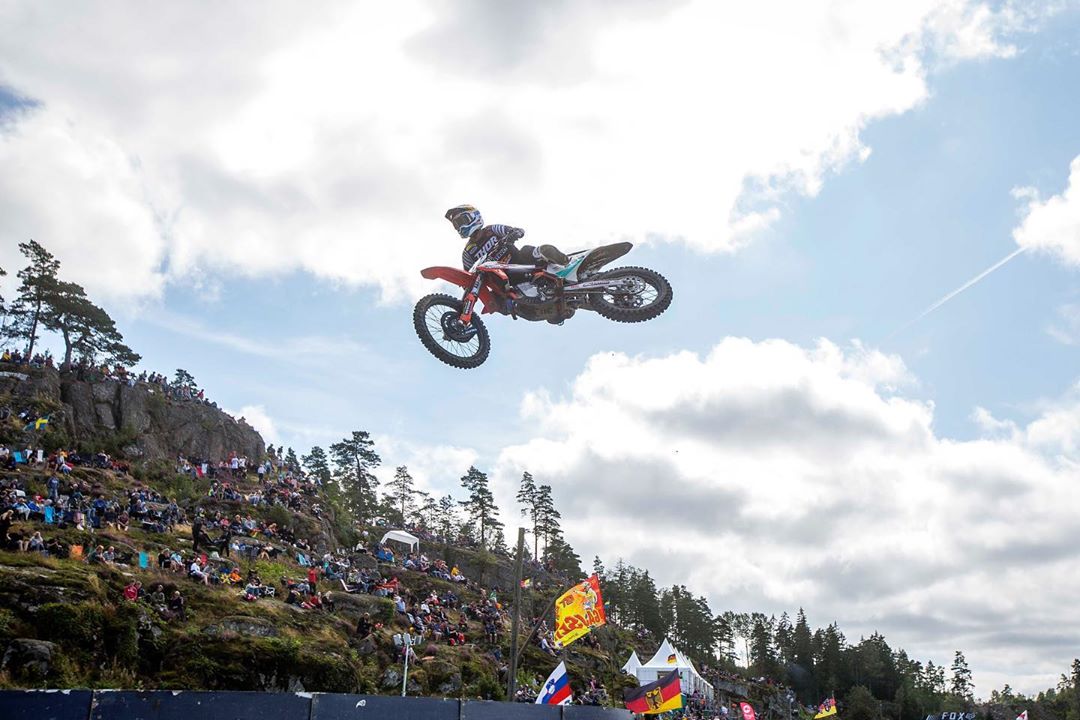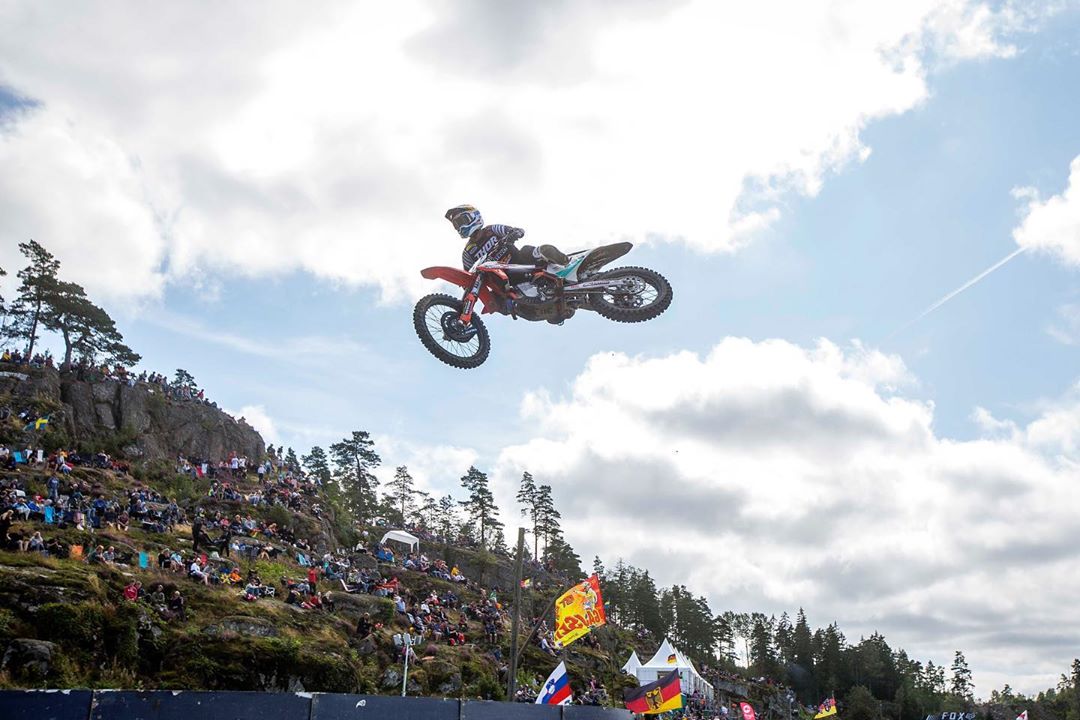 Dunlop has introduced Geomax MX53, replacing the MX52 hard-terrain motocross tyre. The MX53 will give riders class-leading performance on a wider range of terrain than its predecessor. The tyre sits between the 'super-hard' terrain MX71 and the highly versatile MX33 in Dunlop's wide Geomax portfolio.
Race winning pedigree
This year has been an incredibly successful season for Dunlop Geomax riders. Cooper Webb (KTM) won the AMA Supercross title in a championship where every 2019 race winner chose Dunlop. Also in North America, Eli Tomac (Kawasaki) matched this feat in the Pro Motocross Championship. In the FIM World MXGP Championships, five of the last nine motos have been won by Dunlop riders, with KTM riders Max Anstie and Glenn Coldenhoff showing scorching form in the closing stages of the season. In the Women's World Championship, Courtney Duncan dominated on her Kawasaki with Amandine Verstappen also winning the Dutch GP for Yamaha.
"This range of success shows how the Dunlop Geomax range can complement a wide range of different bikes. We are proud that many of these successes were with the standard 'off the shelf' Geomax MX33 and this is a tradition we aim to continue with MX53 on the hard-packed circuits. The MX53 development tyres were tuned and proven in these top-level battles during the 2018 and 2019 seasons." said Luca Davide Andreoni, Marketing Manager, Dunlop Motorcycle Europe.
The Dunlop Geomax MX53 features a range of new technologies with the goal of delivering winning performance on a wide range of terrain.
Increased shock absorption & lighter weight: All new construction
The construction of the tyre casing features Dunlop's Advanced Apex Design. This was one of the secrets to the MX33 success and delivers superior shock absorption, uniform rigidity in the sidewall, and a smoother ride with a firmer feel. Critically, it delivers this without adding weight.
Traction, durability and confidence: Revolutionary tread design
Dunlop's testing has shown a step forward on the MX52 performance on hard terrain, but even greater gains on intermediate surfaces. This is in part due to the all-new tread design.
On the front tyre, a horseshoe-shaped pattern provides enhanced braking as the claw-like blocks dig into harder terrain. The blocks are 1mm higher than on its predecessor. This would normally affect stability, but Dunlop has added tie bars between the blocks to provide consistent performance and improve durability.
The rear tyre has distinctive staggered paired blocks. This provides traction and improved acceleration – vital for winning the holeshot! The block spacing has been optimised to ensure grip on softer terrain whilst maintaining the performance on firmer, hard-packed surfaces. Luca stated: "This target of more versatile performance is a consistent theme with MX53. We know that conditions can change from lap to lap and even from corner to corner, so we've built on our winning MX33 philosophy of providing a wide window of top-level performance."
For increased rider confidence at all lean angles, Dunlop's patented Progressive Cornering Block technology allows each block to flex. This gives more biting edges under heavy cornering loads.
New compound – strength and durability
Dunlop's work on increasing the versatility of MX53 also meant a completely different compound to the MX52 was developed. The advanced compound mix has a high number of molecular polymer particles, resulting in higher strength, meaning more durability by increasing the shear resistance.
Geomax range: more complete than ever
"We can be really proud of all the work and joint development with winning teams and riders from all over the world to create such an amazing product and line-up. Our ultimate objective is to deliver the best tyres for riders who share our passion for motocross and our constant search for improvement. With the addition of the MX53, our Geomax range is now more complete than ever" added Luca.
Dunlop Geomax MX53 is available in 6 front sizes and 11 rear sizes.