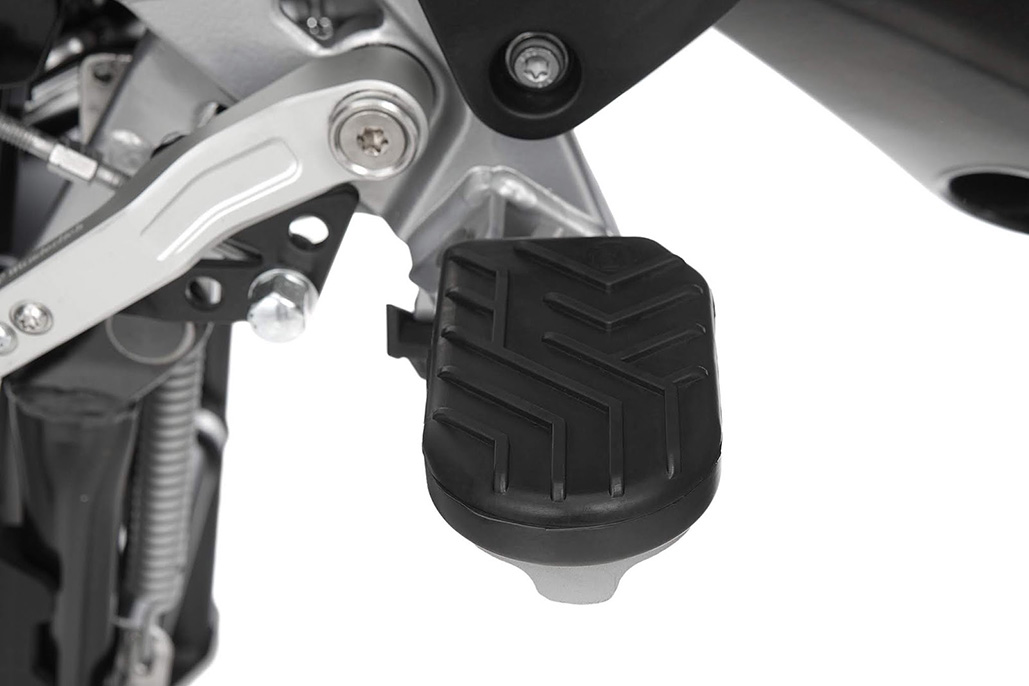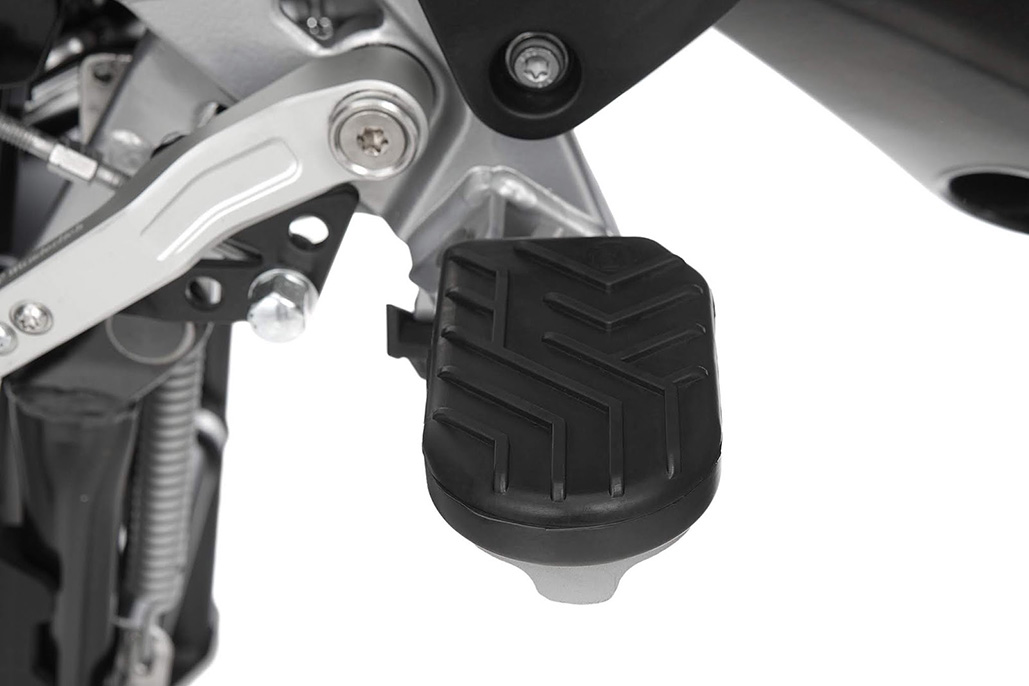 A simple and inexpensive upgrade, Wunderlich Footpeg Rubbers give much-needed extra comfort and grip to the standard footpegs of the BMW R 1200 and 1250 GS Adventure.
Tailored for off-road use, the original metal footpegs of the 1200 and 1250 Adventure can be problematic during everyday road riding; the spiked grips offering little in the way of comfort or vibration damping and – as many riders will attest – often causing painful injuries to the shins when manoeuvring.
Wunderlich Footpeg Rubbers completely envelop the original peg's 'unfriendly' teeth, protecting footwear and keeping shins pain-free.
Each rubber is wider and longer than the original pegs, so gives a larger platform for the foot. A specially profiled surface provides added grip too – significantly more than the original metal surface in wet conditions.
They also help reduce the transfer of engine vibrations to the feet – particularly welcome on longer stretches.
Each Footpeg Rubber is precisely shaped to fit the standard pegs perfectly, and they attach using two screw fastenings, so when the terrain gets rough, they can be removed quickly and easily.
They're made from extra tough material which is impervious to weather, remains flexible at very low temperatures, and is chemical and UV-resistant.
Wunderlich Footpeg Rubbers retail at just £39.00 a pair, and are available from the UK's No.1 for BMW Motorcycle accessories www.nippynormans.com
They fit the following models:
R 1200 GS Rallye TE if Enduro Footpegs fitted
R 1250 GS Rallye TE if Enduro Footpegs fitted
R 1200 GS Adventure (2014 to 2018)
R 1250 GS Adventure