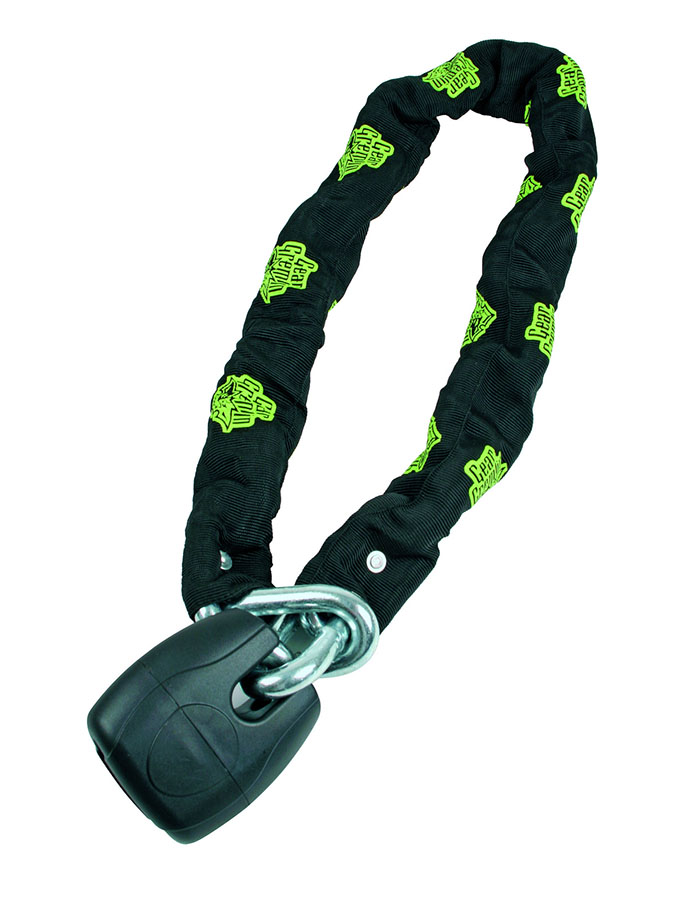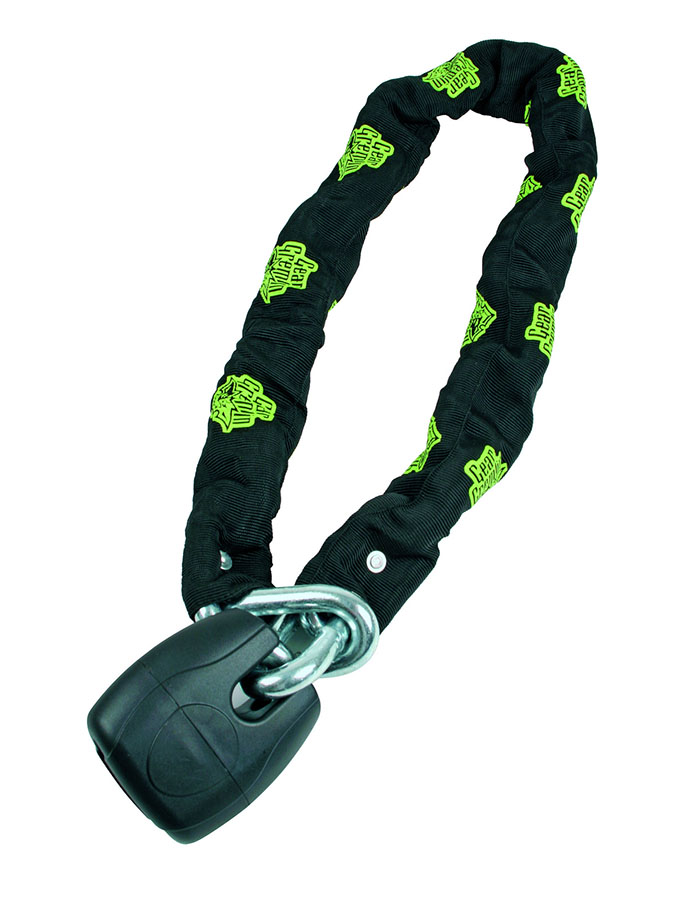 Gear Gremlin's new heavy-duty Fury lock and chain has been tested by Sold Secure and given a Gold rating, while the Nimrod lock and chain qualified for their Silver  quality mark.
Owned and operated by the Master Locksmiths Association, Sold Secure is dedicated to reducing the risk of crime by the assessment of security products, which it tests in purpose-built laboratories near Daventry.
Available in 1.2m and 1.5m lengths, the Sliver-rated Nimrod has a 12mm hardened chromoly steel chain, secured by a padlock that has a hardened steel body with double ball bearing anti-pick/anti-drill locking system. The padlock's 11mm diameter shackle is also manufactured from hardened chromoly steel. Retail prices start at £54.99 for the 1.2m length chain, rising to £59.99 for the 1.5m version.
The Gold-rated Fury comes in a choice of three lengths – 1.2m, 1.5m and 1.8m. The hardened chromoly steel chain has14.5mm diameter links, while the padlock has a hardened solid steel lock body and double ball-bearing locking mechanism, with reinforced cylinder plates to protect from drilling and picking. The padlock shackle is 13mm diameter hardened chromoly steel. Prices start at £109.99 (1.2m), £119.99 (1.5m) and £129.99 (1.8m).
Exclusively distributed by the Key Collection, there are more than 100 product lines in the Gear Gremlin range.
For more information contact 0117 971 9200 or visit www.thekeycollection.co.uk