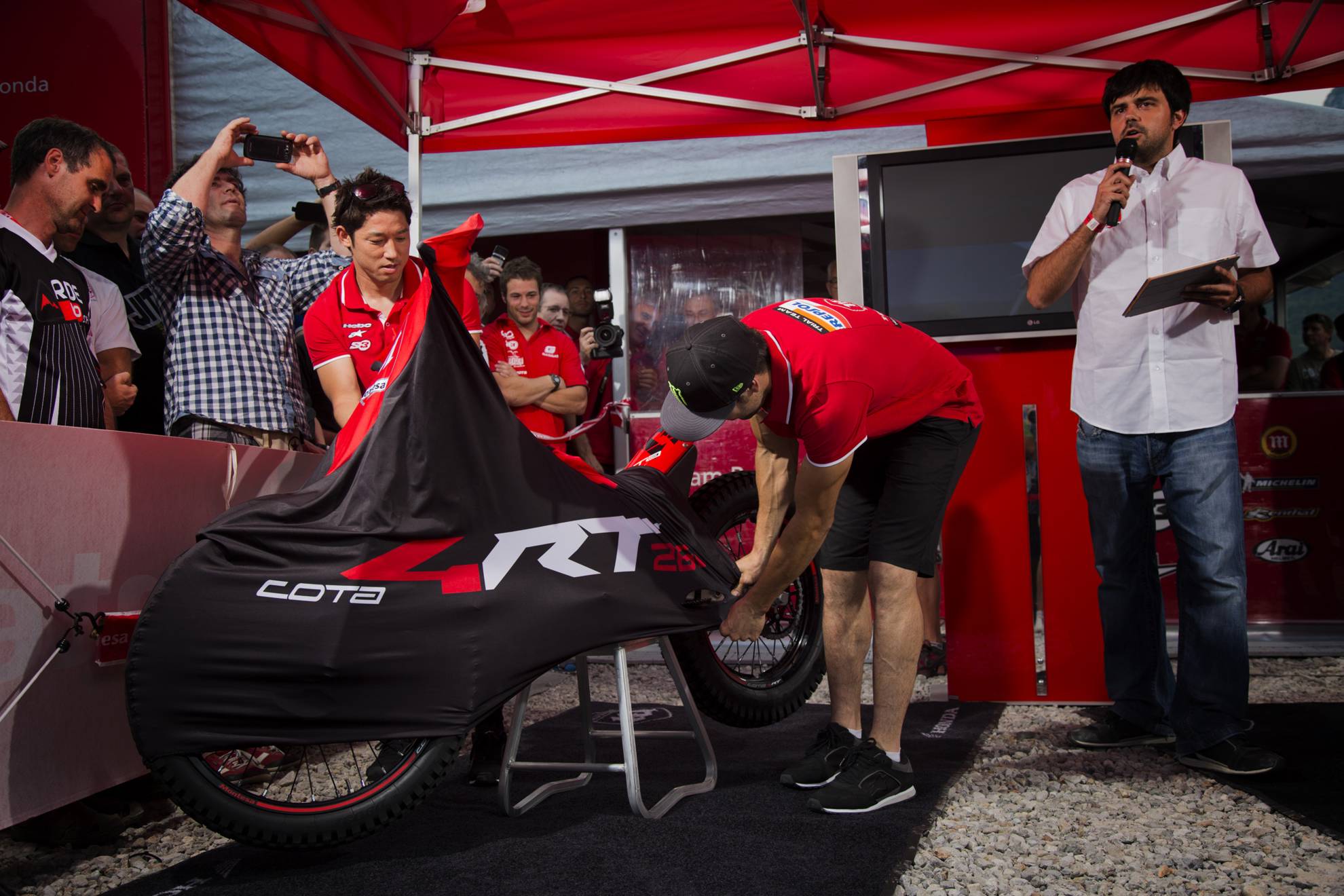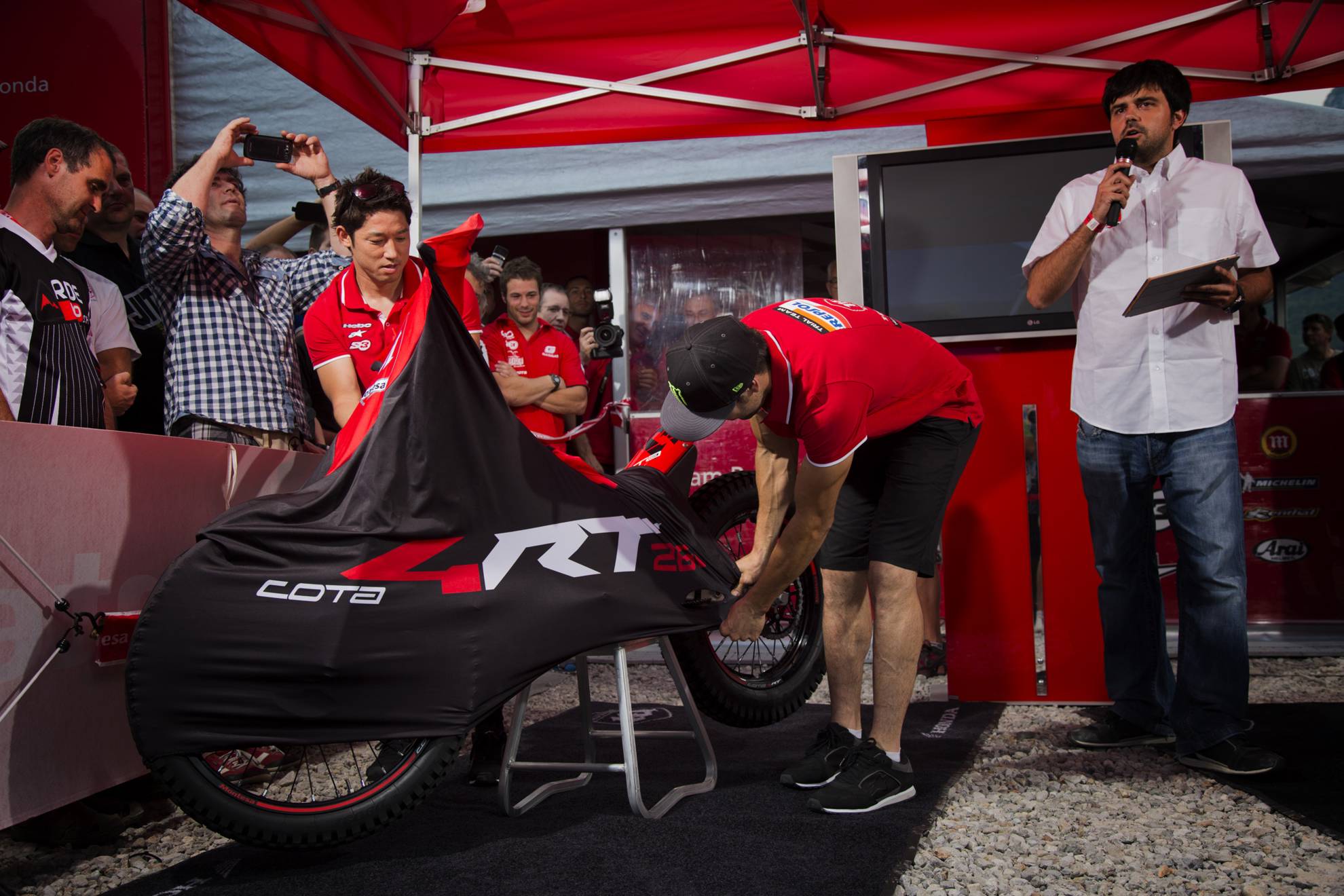 The long-awaited, new-for-2014 Montesa Honda Cota 4RT – a model that will be sold in two versions, the 4RT260 and the 4RT260 Factory – was unveiled at the latest round of the Trial World Championship in Barzio, Italy. Following this, Honda (UK) is pleased to confirm that both models will be sold in the UK.
The Cota 4RT260 has been developed in collaboration with the Repsol Montesa Team, without compromise on quality and technology. It offers a high base-level of performance for both amateur and advanced riders. For more competition focussed riders, the 'Factory' offers high-specification SHOWA suspension and a host of other upgrades. It also carries the Repsol Montesa Honda team image and graphics – a team that has enjoyed unrivalled domination in World Trials in recent years, taking the last fifteen world titles (indoor and outdoor) with rider Toni Bou.
The new model has an increase in displacement to 260cc, which results in improved performance, more usable rpm range and stronger torque in the mid range. In addition, engine braking has been reduced significantly, offering enhanced rider feel and control.
Founded in 1945, Montesa has since consolidated its reputation as one of the most prestigious motorcycle brands in the world. In 1983 the relationship with Honda began and it would prove the start of decades of domination in the world of trials. Both new-for-2014 models will be manufactured in Montesa Honda's modern facilities in Santa Perpètua de Mogoda (Barcelona), guaranteeing the superior quality standards that have always been associated to the Cota 4RT model.
The Cota 4RT260 and the 'Factory' will be available in the UK from start of the last quarter of 2013, through selected Honda (UK) off-road franchised dealers. Price cannot yet be announced but both models will be priced extremely competitively.