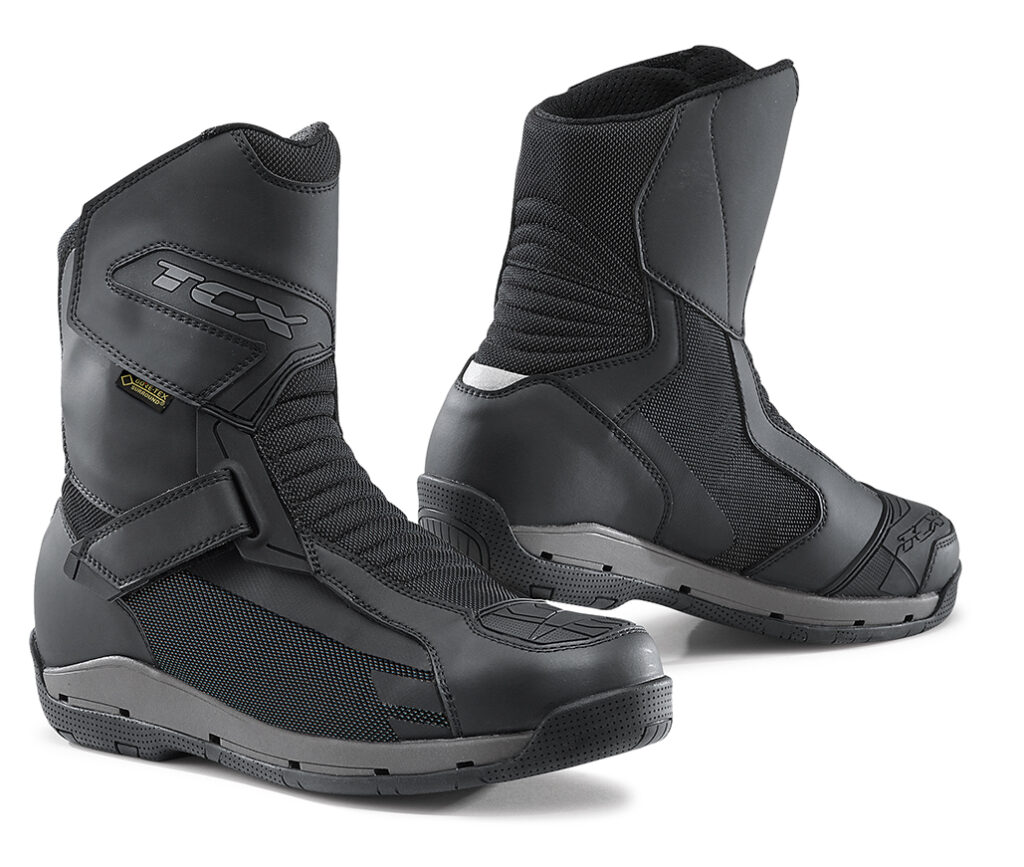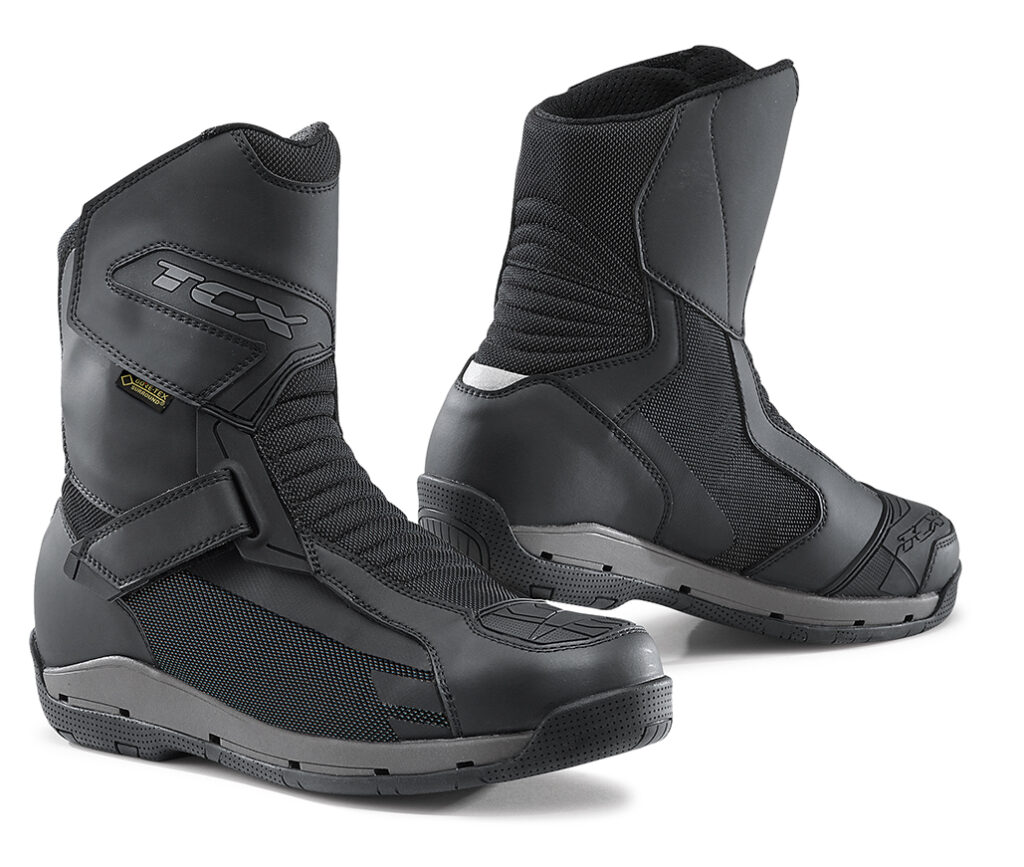 A brand with continuous improvement and innovation at the heart, TCX Boots launched the Clima Gore-Tex Surround® boots in 2018 – the first motorcycling boots to feature the innovative Gore-Tex Surround® technology. New for 2020, TCX has launched the Airwire GORE-TEX Surround® which make use of the same tech…
Airwire Gore-Tex Surround® 
Perfect for touring, the Airwire Gore-Tex Surround® boots feature a microfibre and breathable abrasion-resistant CORDURA® fabric on the upper of the boot. This complements the Gore-Tex Surround® technology which promises the wearer all-round dry and comfortable feet. Offering 360-degree climate comfort, the boots unique sole construction features openings position at the side of the sole. Moisture and warmth are not only conducted via the upper of the boots but also downwards through the Gore-Tex laminate into a ventilation grid, from there, they can escape through large side sole openings.
The inclusion of an Ortholite® footbed with long term cushioning and high levels of breathability also adds to this superior comfort. Slightly shorter in length to the Clima boots, they're a great option for those riders who prefer short, summer boots.
CE-approved, protection is offered by reinforcements at the malleolus (the pointy bit on the side of your ankle), heel counter, shin plate and a micro-injected shift pad. The rubber sole is wear-resistant and features differentiated grip areas so riders can be confident putting their feet up and down. They fasten securely using a zip and large Velcro band.
Available in UK dealers now in sizes EU 38-48 (UK 5-13), they have an RRP of £229.99.
For more TCX Boots UK news check out our dedicated page TCX Boots UK
For more information or to locate your local dealer, visit www.nevis.uk.com
Google web stories daily news headlines
[web_stories title="false" excerpt="false" author="false" date="true" archive_link="true" archive_link_label="" circle_size="150″ sharp_corners="true" image_alignment="left" number_of_columns="4″ number_of_stories="4″ order="DESC" orderby="post_date" view="grid" /]
[wptb id=64599]
If you would like to receive our headlines daily to your email inbox then sign up to our newsletter here
[wptb id=65242]