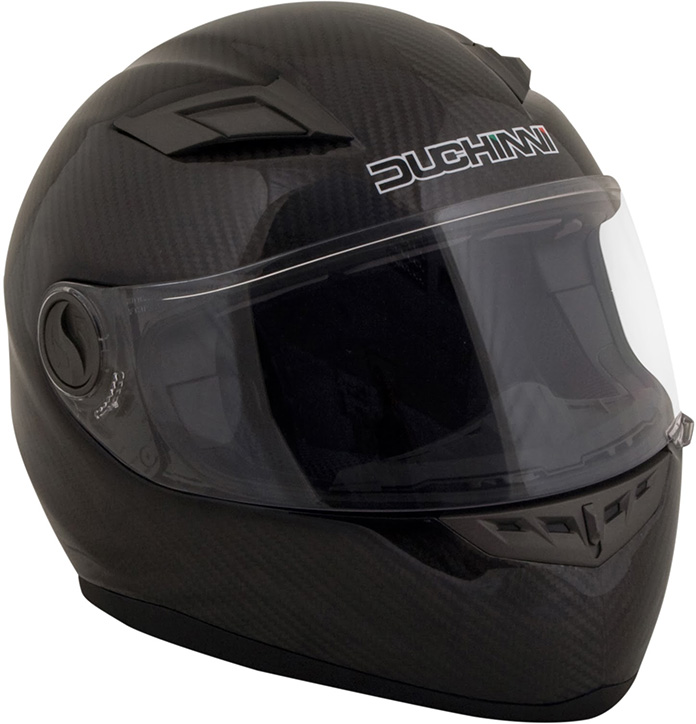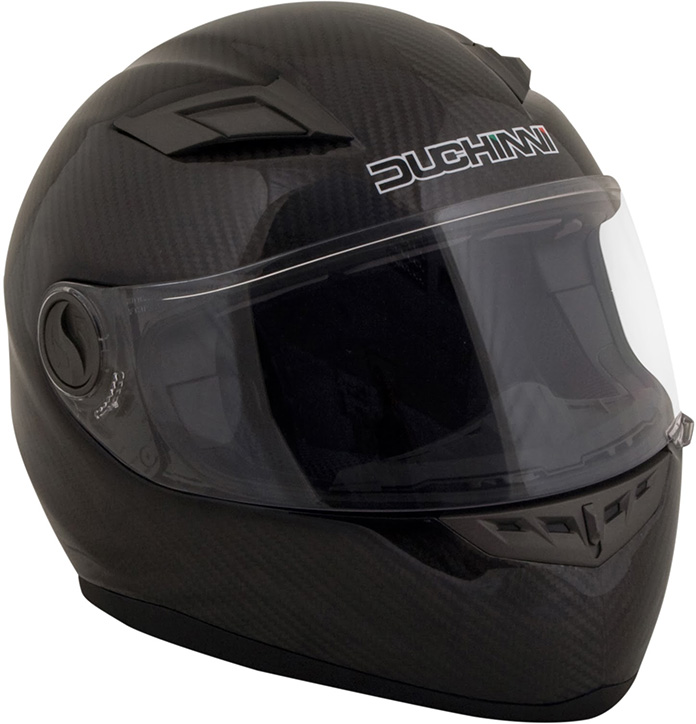 Spearheading Duchinni's completely updated collection of helmets for 2014 is the D963, which is available with a lightweight carbon fibre composite shell priced at £179.99.
Weighing just 1250g, the D963's aerodynamic shell has vents to the top and chin bar, with channelling through the EPS liner for internal airflow, which exits through exhaust vents to the rear. The wide anti-scratch/anti-fog double curvature visor offers excellent peripheral vision and has a quick-release mechanism, so it can be removed for cleaning or replacement in a matter of seconds without the need for tools. Inside the D963 is a fully removable and washable moisture-wicking and anti-bacterial odour-free fabric lining, as well as a breath deflector and chin curtain, both of which are also removable. Fastened with a micrometric adjustable quick release buckle, the Duchinni D963 is produced in five sizes; XS, S and M (which share the same external shell size) and L-XL, which have a larger outer shell.
The Duchinni D963 will also be available in plain white or black with a synthetic ABS and fibre composite shell, priced at £119.99. For more information contact The Key Collection on 0117 971 9200 or visit www.thekeycollection.co.uk.