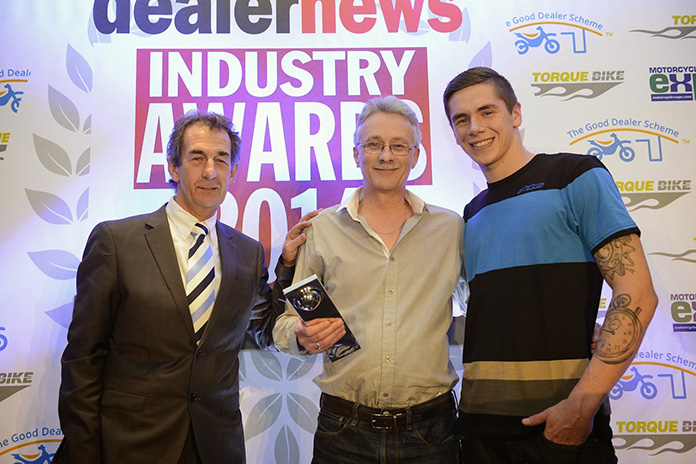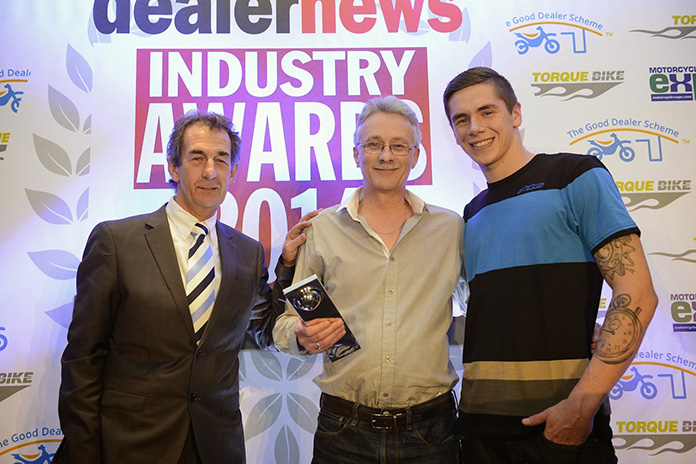 Fowlers has been voted the Wholesaler of the Year by British motorcycle dealers for the second time in three years. Trade magazine British Dealer News, which is distributed to 9,745 people employed in the motorcycle industry, invited readers to vote in the annual poll and presented awards based on the results. Parts & Contact Centre Manager, Pete Aitkenhead, who has worked at Fowlers for 35 years, collected the award from TV presenter Steve Parrish and current MotoGP racer Scott Redding, in front of a packed audience of 350 motorcycle industry personnel at a ceremony held during Motorcycle Expo, the UK's biggest trade event.
Following an agreement with BSA, Fowlers began distributing motorcycle parts in 1959 and the team of 25 parts advisors working with Pete shares approximately 300 years' experience. Today, Fowlers is the official UK parts distributor for Yamaha, Piaggio, Vespa, Gilera and Derbi. The company also supplies spares for Honda, Suzuki, KTM, Moto Guzzi, Aprilia and Triumph and carries substantial stocks of Kawasaki parts, plus clothing and accessories for all Piaggio Group brands too.
Fowlers has recently invested in an Electronic Parts Catalogue system [EPC], which trade customers can use to look up parts, check whether they are in stock and place orders. The EPC also highlights low stock, out of stock and discontinued lines.  Trade customers can find out more by calling Fowlers Wholesale on 0117 977 8899 or visiting www.fowlerswholesale.co.uk.
Picture shows (left to right) Steve Parrish, Pete Aitkenhead and Scott Redding.