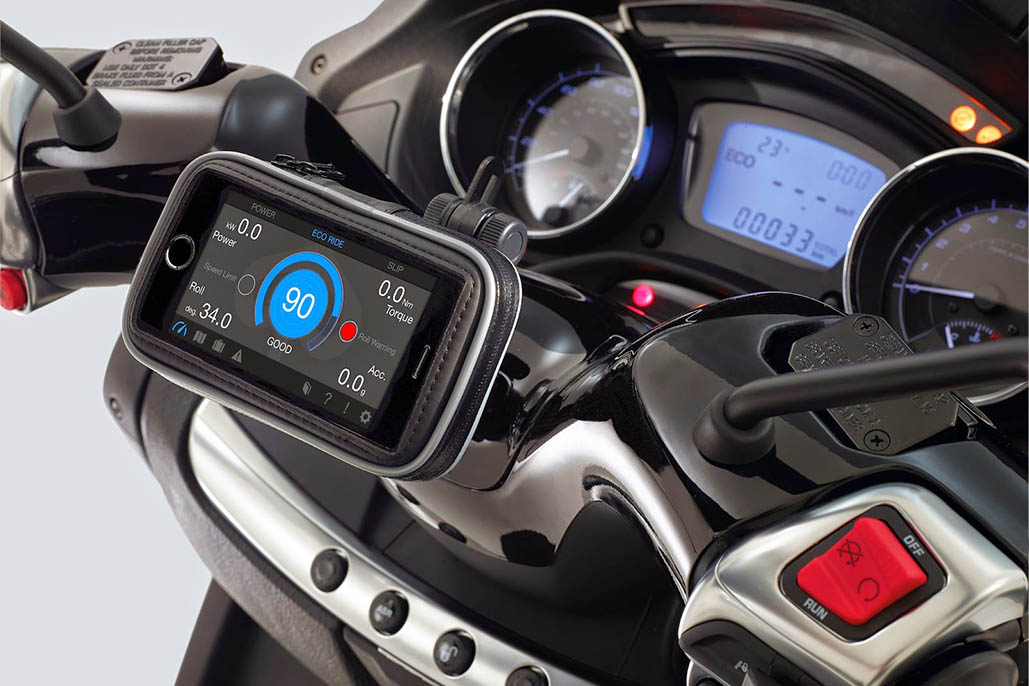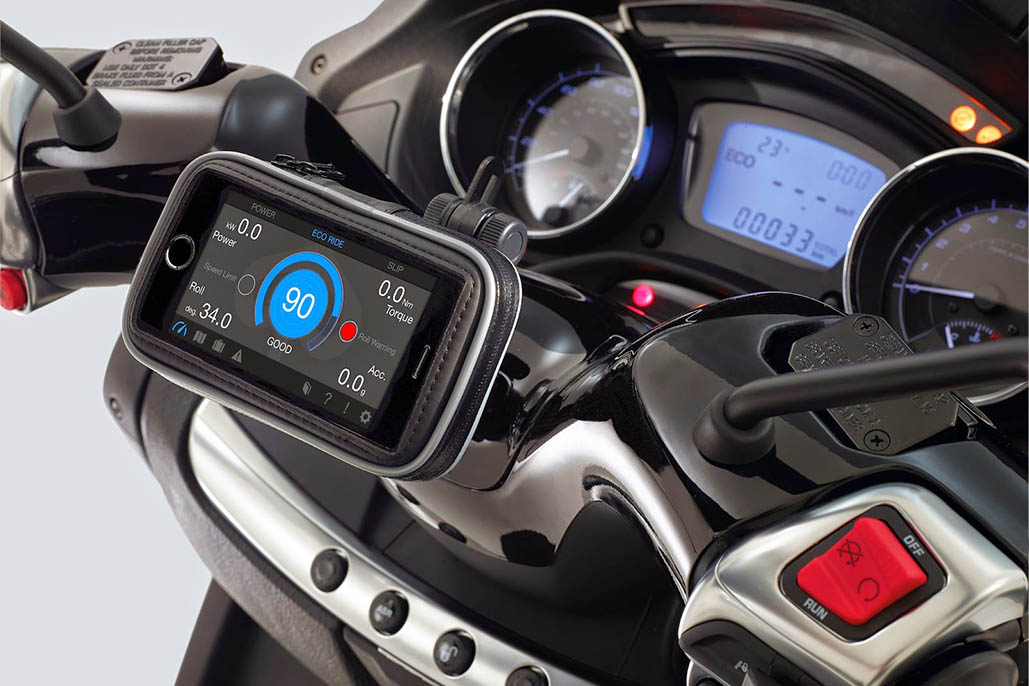 Piaggio has introduced a range of practical accessories for the new MP3 500ie Sport, enhancing the potential of its flagship three-wheeler for both commuting and touring.
Two sizes of top box are available, in 37 and 50 litre sizes, at £299.99 and £399.99 respectively (including VAT). Colour-coded to match the scooter, they have a quick release mechanism and come complete with mounting plate and fixing kit. A backrest pad is also fitted to give passengers a feeling of security and comfort.
Offering extra protection from the elements, the Large Windscreen (£229.99) is constructed from anti-impact, anti scratch, 4mm thick Plexiglas. Aerodynamically shaped and higher than the standard screen, it helps to keep wind and rain off rider and passenger.
For technology lovers, Piaggio's Multimedia Platform (£156.99) can be fitted to the Sport. Taking information direct from the machine's ECU, the Platform allows the rider to monitor average speed, fuel consumption, temperature and more besides. A Multimedia Bracket Kit (£49.99) that enables the fitment of a Sat-Nav system and a Smartphone Holder (£43.99) are also available.
To view the complete range of genuine Piaggio MP3 500ie Sport accessories call O117 972 5552 or visit www.uk.piaggio.com.