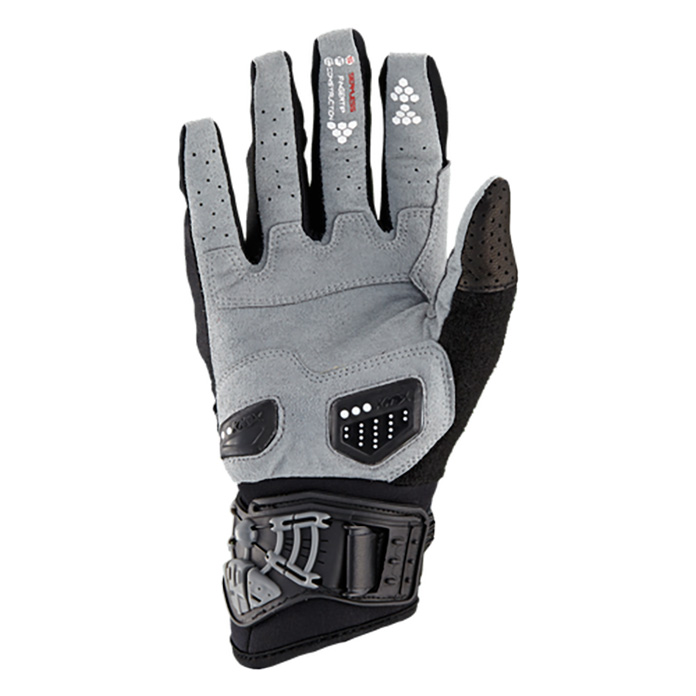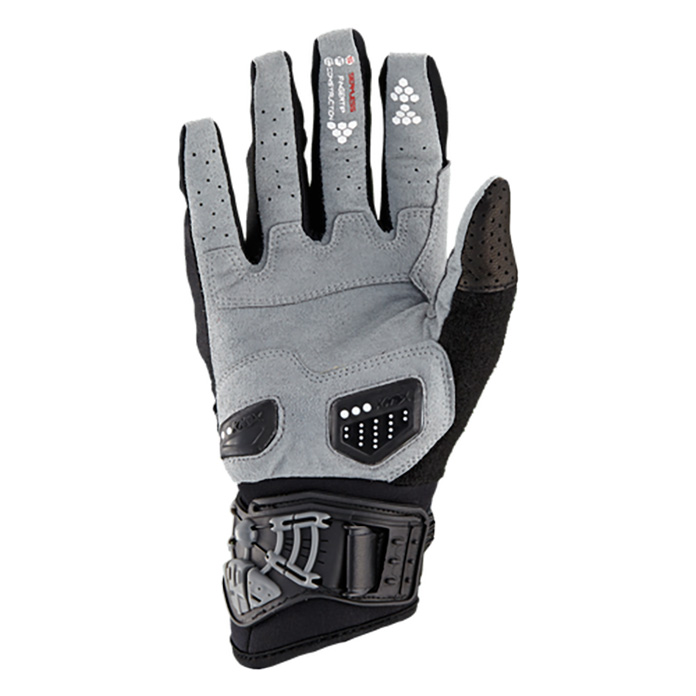 Knox have achieved a US Patent for their widely acclaimed Scaphoid Protection System (SPS).   The US patent [US8671463] recognises the unique properties of this innovation and thus protects it from copies in America. Invented by Knox in 2003, SPS received a European patent [EP1594378] in 2011 and the addition of a US patent effectively gives this British innovation worldwide coverage.
This invention's unique properties are the potential elimination of scaphoid and general metacarpal injury when the user falls onto an outstretched palm This is a normal human reaction that often results in one of the most common injuries to the hand. The scaphoid is a carpal bone, roughly the size and shape of a cashew nut, which helps to control strength and use of the thumb. Once fractured it is notoriously difficult to heal, because it only receives a limited supply of blood, and is often misdiagnosed.
Multiple TT winner John McGuinness is the latest in a long line of racers to fall victim to scaphoid injury, which seriously affected his performance at this year's NW200 and TT. Other famous riders to suffer serious scaphoid injury include Casey Stoner and Kevin Schwantz, who had one scaphoid removed completely.
Knox SPS works by adding two 'skids' [sliders] to the palm of the glove, one of which covers the general area over the scaphoid.  The second slider acts as a bridge and stops the grab and twist effect. This system protects the hand from compression fractures and hyper-extension, caused by the grab effect when a leather palm grips the road surface and forward momentum carries the rider's body over the hand. SPS allows the outstretched hand to slide along at the same speed and remain in front of the rider's body.
Knox SPS is becoming increasingly popular as riders and racers begin to understand and appreciate its real world benefits. SPS is fitted as standard throughout the Knox range of Hand Armour for motorcyclists and MTB riders and is widely used by other brands, including Weise, Racer, RS Taichi, Richa, Gimoto, Spyke, Polo, Teknic, Scorpion, Evolution, Lookwell, Damen, Drenaline, RedLine and many more.
"If it doesn't say Knox, it's not Scaphoid Protection" says Knox Managing Director Geoff Travell.
Call O19OO 825825 or visit www.planet-knox.com/oem for more information.