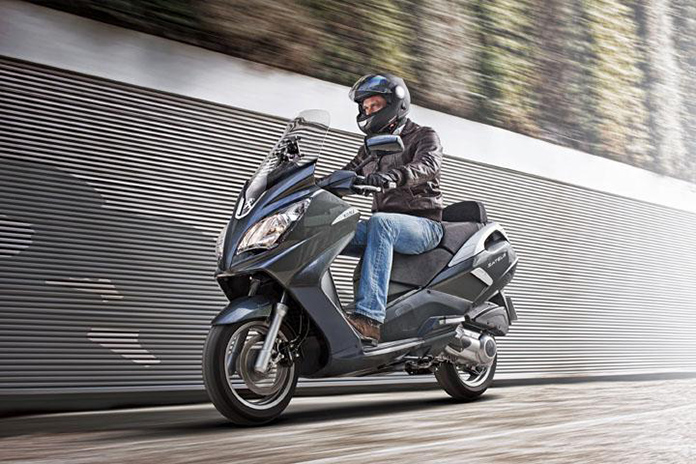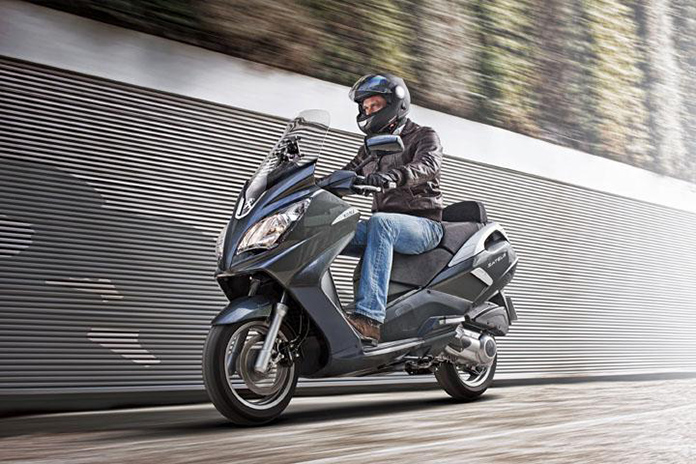 Peugeot has reviewed the price of its maxi-scooters ahead of 2016, helping British commuters to travel in style for less. The City Star 125i, Satelis 125i and RS versions are now all available at much more aggressive price points, as the UK scooter market continues to grow.
According to the latest statistics, 71% of UK workers still commute by car*, but figures suggest increasing numbers are switching to two wheels, to help beat rising travel costs and congestion.
The number of motorcycles and scooters registered in the UK has almost doubled over the past 20 years**, and the motorcycle industry's own figures suggest the trend towards smaller capacity machines, designed for the daily commute, is also on the up: showing a 6.7% rise in the sale of new scooters in the first half of 2015***.
Priced at just £2899 (a saving of £500 on the previous list price) the CityStar 125i is ideal for carving through urban streets. Its 14bhp, liquid cooled, 125cc engine is capable of more than 80mpg and 70mph, and has easy-to-use 'twist and go' fully automatic transmission. Wrap-around bodywork and windshield help keep off the worst of the weather, and a generous underseat storage area helps with carrying the daily essentials.
The Satelis 125i (was £3999, now £3499) combines a steel dual cradle chassis with Michelin Pilot SC tyres, so it's stable at speed and is agile around town too. Powered by Peugeot's latest LFE (Low Friction Efficiency) 125cc engine, it consumes just 3.6 litres of fuel per 100km (78.5mpg). Powerful twin 55w headlights and LED lights round both front and rear light clusters help you see and be seen. There's a 12-volt power supply in the lockable glove compartment, so you can charge devices on the move. Beneath the spacious seat is a storage bay, large enough to carry two full face helmets.
The prices of the RS 'sport' versions of both the City Star and Satelis have also been reviewed.
For full specifications of the above machines, and details of the complete range of Peugeot scooters and all current offers, call 01202 823344 or visit www.peugeotscooters.co.uk
Notes: The above prices include manufacturer's delivery, pre delivery inspection, petrol, number plate and VAT at 20%. Government first registration fee and vehicle excise duty are not included and will be charged at the prevailing rate. Prices correct at time of print.
Specifications and prices may change without notice due to availability of materials, and product changes.
*Source: Office of National Statistics
**Figures from Gov.UK Statistical Data Set Motorcycles (VEH03) show that the number of motorcycles, mopeds and scooters licensed for the road was 720,900 in 1994, rising to 1,326,500 for summer quarter 2014.
***MCIA New Registrations