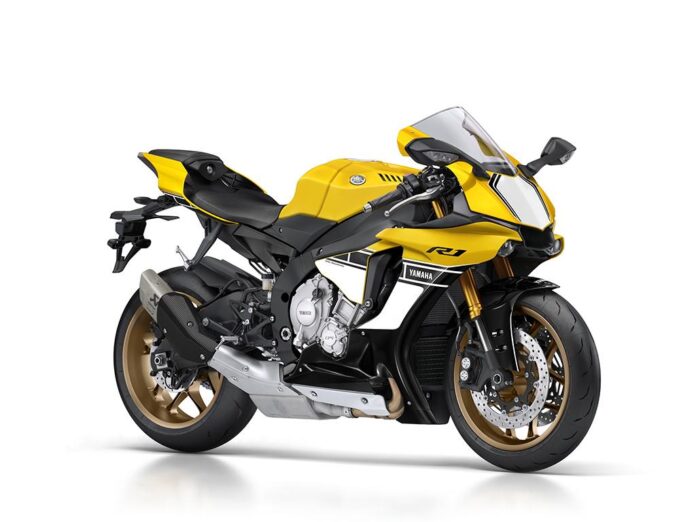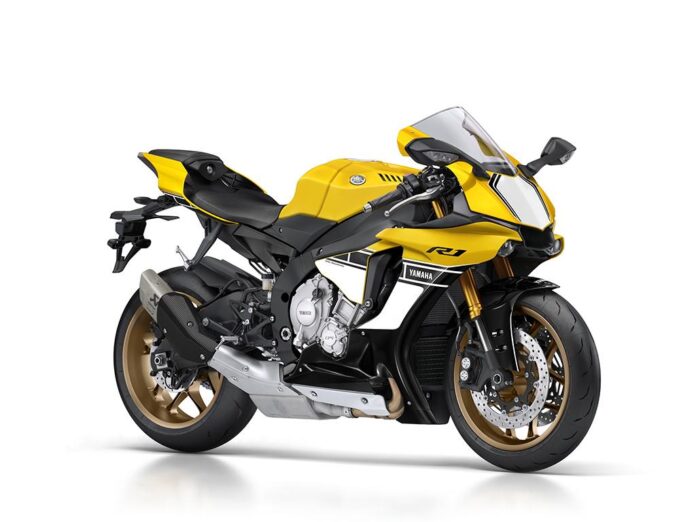 Revealed to the world's press in November 2014, the next generation YZF-R1 has reaffirmed Yamaha's position as one of the most innovative and exciting manufacturers of high performance supersport models. Since its launch, the R1 has proven its track potential in an impressive way, clinching numerous victories in national and international Superbike, Superstock and Endurance races like the 8h of Suzuka. As well as its outstanding competition successes, the new R1 has also won a number of major Superbike tests carried out by press, underlining its leading performance both on the street and the racetrack.
With its sophisticated M1-derived engine and chassis design – together with game changing electronic control technology – the YZF-R1 enables every rider to discover their true potential for the most exhilarating and rewarding supersport riding experience.
To celebrate 60 years of motorcycle design and manufacturing, the company will be producing a limited edition YZF-R1 60th Anniversary model for 2016 that perfectly captures the spirit of Yamaha. Featuring Yamaha's iconic Yellow/Black bodywork colours with the famous speedblock design and equipped with an Akrapovic slip-on muffler, the YZF-R1 60th Anniversary model pays tribute to the legendary riders and the winning Yamaha Racing bikes from our past. Yamaha R1. We R1.
The YZF-R1 60th anniversary was launched during the Bol d'Or race on Friday, 18th September, and will be available in Yamaha dealers from December 2015 onwards. For 2016 the R1 will also be available in Race Blu, adopting a subtle graphic update, and in Racing Red.
As well as revealing the special R1 on September 18th, Yamaha will also launch the new 2016 colours and graphics for the R6, R3 and R125 models, underlining the company's total commitment to all sectors of the supersport market.
R1 2016 Colour: 60th Anniversary Edition Availability: December 2015