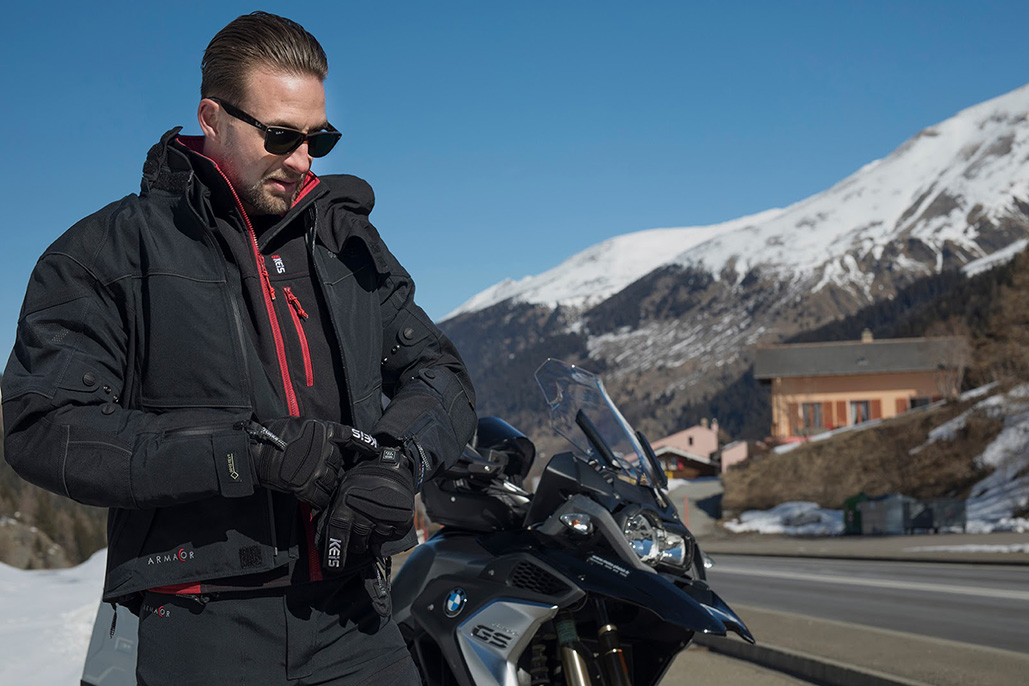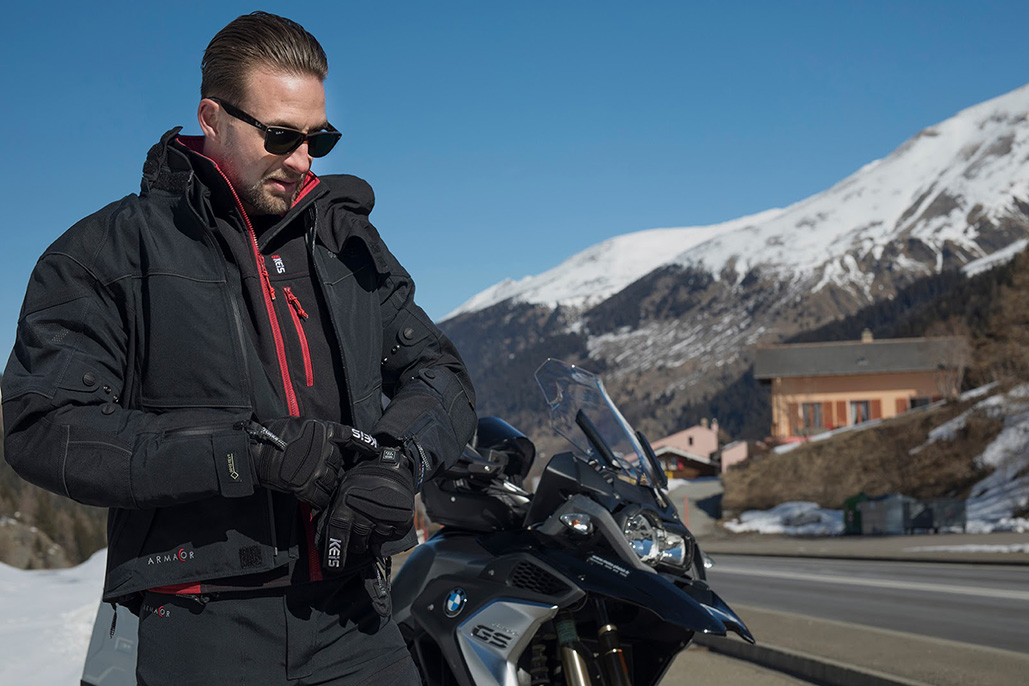 Keis has added two new heated gloves to its winter 2019/20 line-up; both with the option to fit batteries in the cuffs, both fully CE-certified, and both with built-in Scaphoid Protection – a first for heated gloves.
Designed to combine winter-glove warmth with summer-glove feel, the G502 Premium Heated Sport Glove features Micro Carbon Fibre heating panels across the back of the hands and over the top of the fingers, with a thick layer of 100gsm 3M Thinsulate™ for additional insulation against the cold, allowing more dexterity than heavyweight, unheated gloves.
Wind and rain are kept at bay with a Hipora™ waterproof membrane and a visor wipe on the left index finger helps the rider keep a clear view of the road ahead.
Carbon Fibre hard armour across the knuckles and a carbon Fibre Scaphoid guard are included for protection during a fall and the G502 are certified to the European standard for motorcycle gloves, EN 13594:2015.
The gloves are supplied with everything necessary to connect them to the motorcycle battery, for a permanent power supply. However, there are waterproof pockets in each cuff, designed to carry the optional Keis Glove Batteries. Compact and powerful, each 2600 mAh battery can power the gloves for up to 8 hours, depending on the setting selected using the control button on the back of each glove, (strategically positioned for easy operation while riding).
Keis G601 Premium Heated Touring Gloves share a similar specification the the new G502, but with leather covering the hard knuckle armour.
Keis G601 and G502 Premium Heated Armoured Gloves both retail at £200 per pair (inc VAT). The optional glove battery pack costs £105 per pair, including mains charger.
They can be paired with Keis' range of heated vests, jackets and trousers for complete comfort during those cold winter rides.
Visit www.keisapparel.co.uk for details and full specifications.