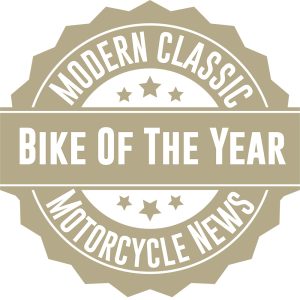 We are looking to crown the Modern Classic Motorcycle News – Bike of the Year 2023.
From 1st November you will be able to vote for your favourite in the 4 categories:
Best Modern Classic Bike 2023
Best Naked/Roadster Bike 2023
Modern Classic Manufacturer of the Year:
Roadster/Naked Manufacturer of the year:
Then from 1st December the top 3 winners of the 2 best bike categories will then be put into one poll for eventual M.C.M. News Bike of Year 2023.
Winner will be announced on 22nd December 2023