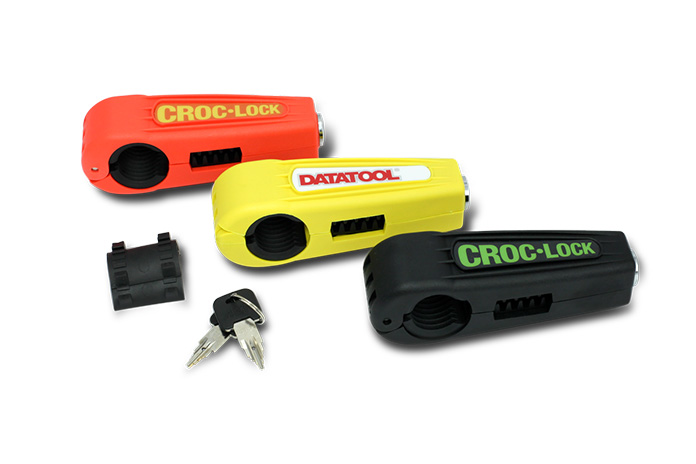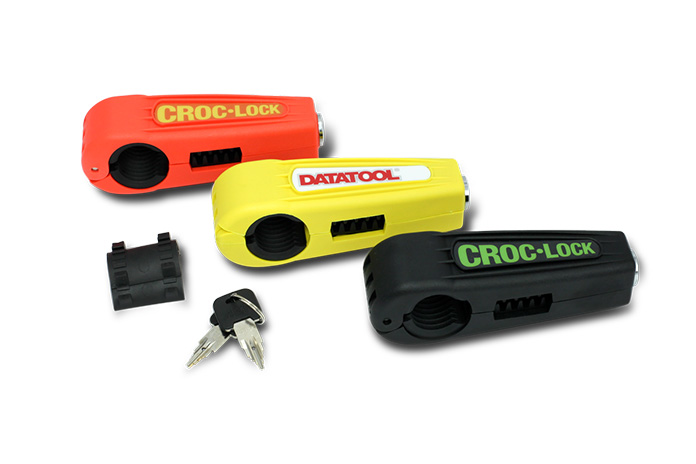 Motorcycle security should be at the forefront of every riders mind, not just overnight at home but whilst out and about, too. Datatool has the answer for portable security on the go with Croc Lock.
Simple to use and highly visible, the Croc Lock is the must-have theft deterrent for scooters, motorcycles and ATVs. Croc Lock works by locking the front brake lever to the handlebar, preventing the motorcycle or ATV from being pushed away.
Available in vibrant yellow, orange or black, Croc Lock is more visible than a standard disc lock, easier to install and impossible to forget!
With an RRP of just £29.95, Croc Lock is an affordable solution offering secure peace of mind to the motorcyclist on the move.
t: 01257 249 928