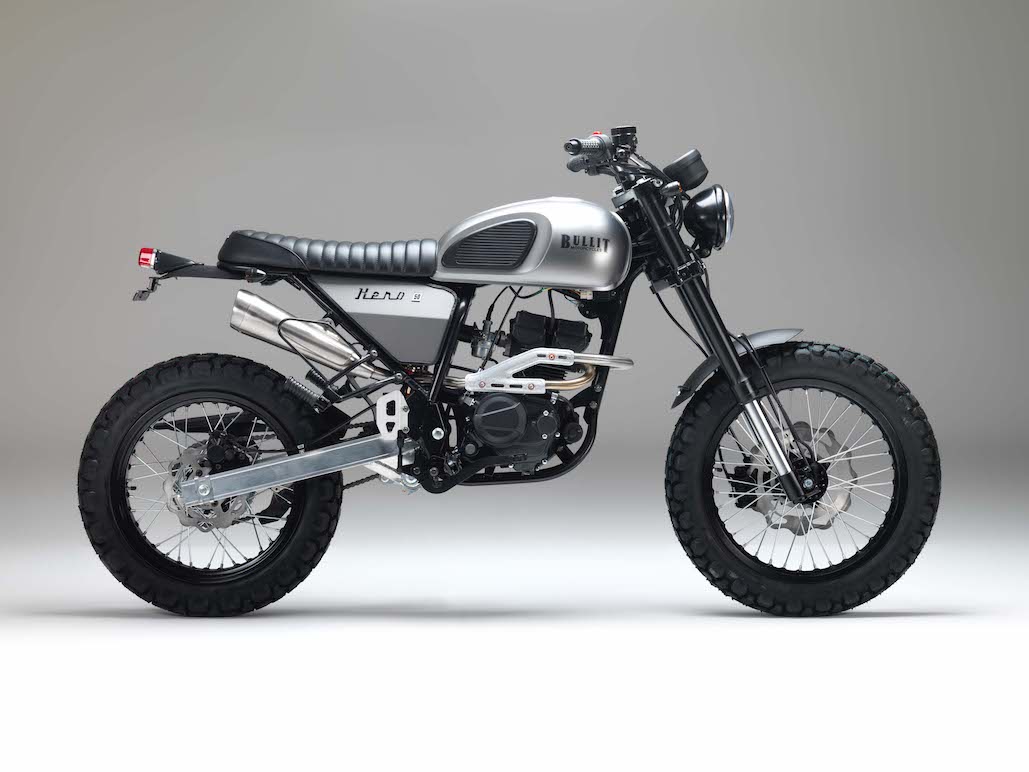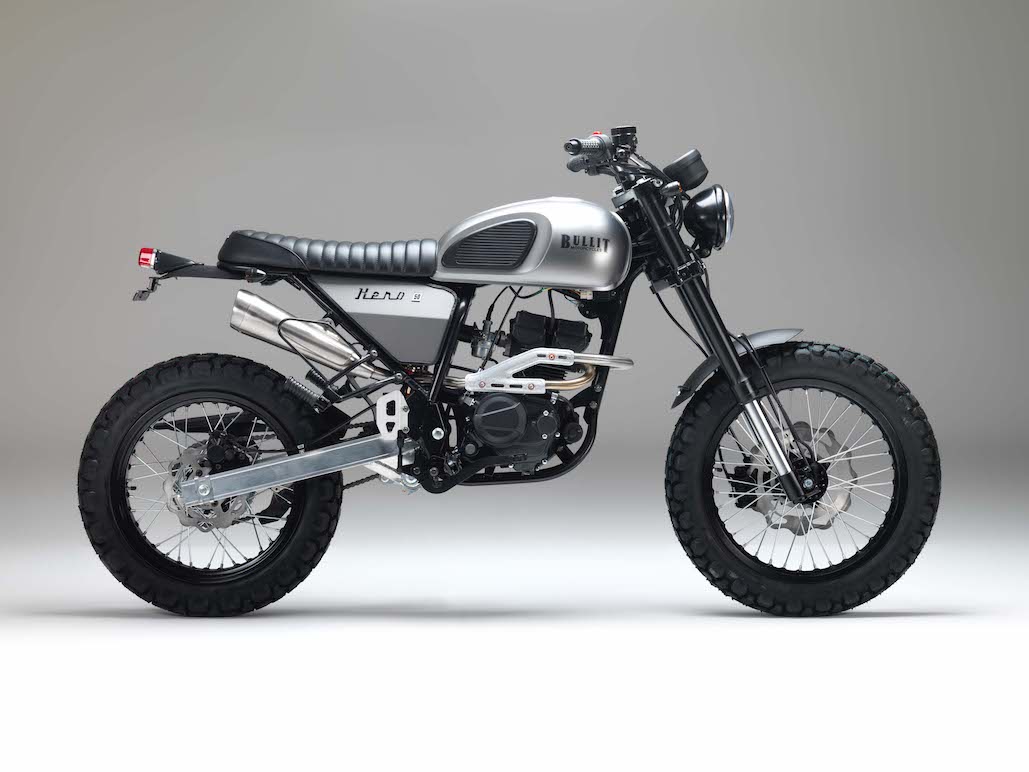 Belgium-based Bullit Motorcycles offers something new for 16 year olds looking to get on two wheels, with a cool new 50cc version of its popular scrambler-styled Hero. The 4-stroke, single cylinder twin cam engine features a five speed manual transmission and produces 5.5bhp (unrestricted). Available in dealers now, the Hero 50 costs £2,199.
The often overlooked 'moped' market, which gives youngsters their freedom a year before a four-wheel opportunity, will welcome the Hero 50, especially as it gives an option for taller riders and with its long-travel suspension, a decent handling chassis.
Bullit Motorcycles are giving new riders and 16 year olds a brand new learner legal 50cc machine that will be the envy of every teenage rider. Based on the scrambler-styling of its bigger brother, the Hero 125, the Hero 50 features a 4-stroke single cylinder Twin Cam engine producing 5.5 bhp (unrestricted) and a five speed manual transmission.
Weighing just 121kg, the Hero 50 is incredibly lightweight and nimble; making it the perfect machine for learner riders. Coming with a host of features, including long-travel upside down forks and adjustable monoshock rear suspension as well as aluminium spoked rims and swingarm.
Available in Matt Grey and Black/Orange, the Hero 50 comes with a two year warranty and is available in dealers now, costing £2,199.
Henry Maplethorpe Bullit UK Brand Manager said, "We're really excited to unveil the Hero 50. The Hero range has always been one of our most popular models and it is great to be able to give young riders the chance to get on two wheels with a stylish and modern 50cc machine."