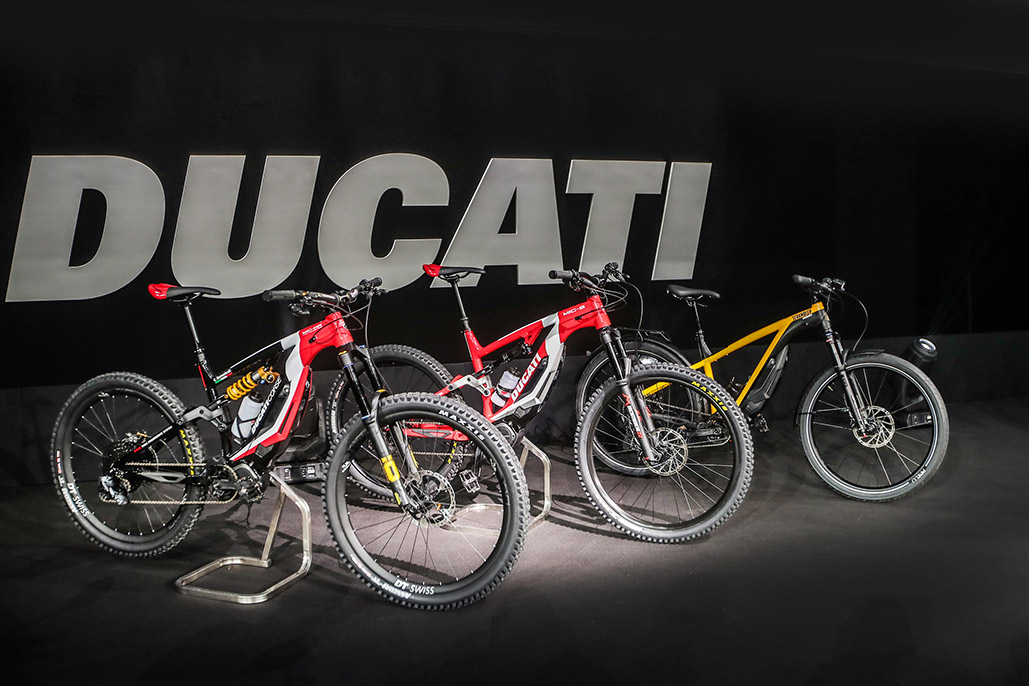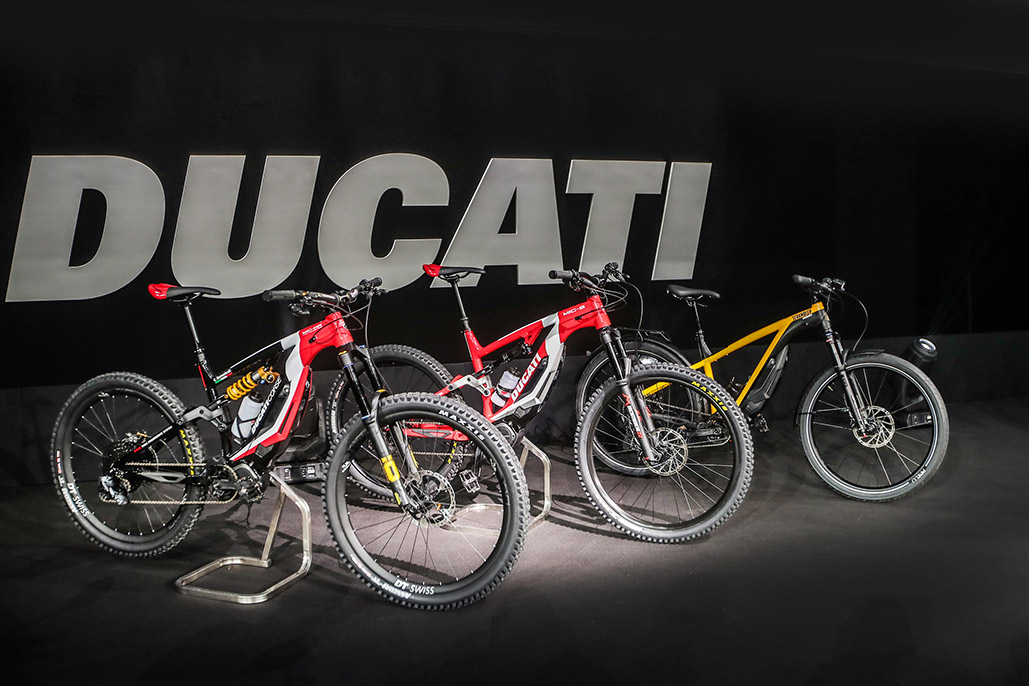 Shown to the press during the Ducati World Première 2020, the latest Ducati Ebikes were officially presented to an enthusiastic public at EICMA 2019.

Now, after going on sale just three weeks ago, the most exclusive of the three new Ebikes for 2020, the Ducati MIG-RR Limited Edition, has already sold out. Designed as a "race ready" enduro, built with the very best components and featuring a second battery and relative Evoc E-Ride backpack to carry it, the MIG-RR Limited Edition is Ducati's top-of-the-range Ebike. Only 50 of these individually numbered bikes have been built. Assembled in Italy, they feature Öhlins suspension, carbon fibre wheels and electronic gear shift, not to mention the exclusive design and unique Ducati Corse graphics.
 
The new Ducati MIG-RR Limited Edition bikes will be delivered pre-customised, with suspension calibrated as per individual customers' requests, starting January 2020.

Completing the new 2020 Ebike range are the Ducati MIG-S, an All Mountain model with a real sports feel for those who want agility, performance and fun whatever the terrain, and the E-Scrambler, a Trekking model with high-grade components that's perfect for city streets or country roads, ideal for freedom lovers who like to get around in style.

Great feedback from EICMA and the sales success of these first few weeks underscore the soundness of the technical decisions that were made. To the delight of enthusiasts, the style, sophistication and performance that characterise every Ducati product have now been carried over into the Ebike world.

While the Ducati MIG-RR Limited Edition may have sold out, the new E-Scrambler and Ducati MIG-S can – like the Ducati MIG-RR that has been part of the range since last year – be ordered or test-ridden at Ducati dealerships throughout Europe or on the website ebike.ducati.com.