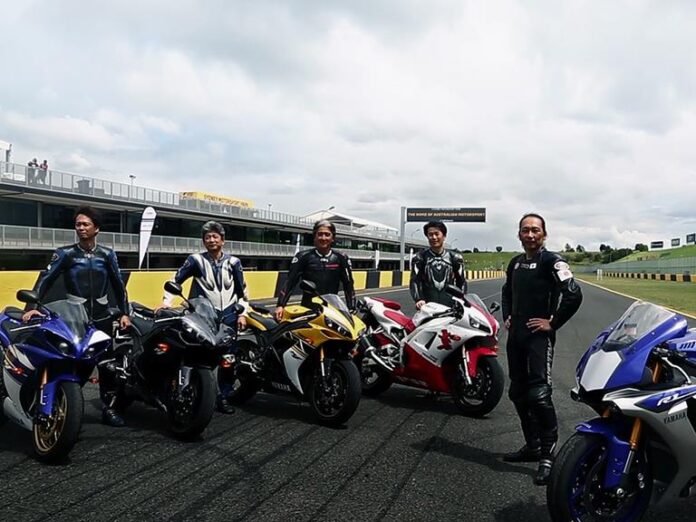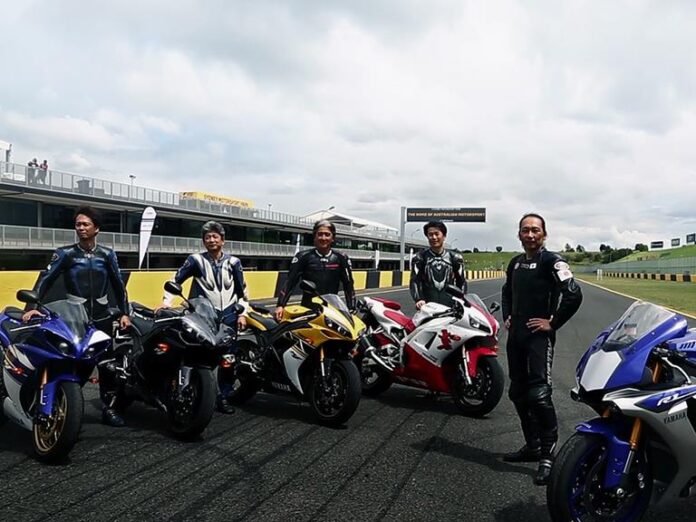 The current and previous YZF-R1 project leaders celebrated 17 years of development on the YZF-R1 model during the YZF-R1 and R1M press test on 23rd of February. The world's motoring press had been impatient to get a first hand experience of the all new 2015 models at the at Sydney Motorsport Park Eastern Creek racetrack, together with those who know the YZF-R1 the best; the project leaders.
As a part of the test, former project leaders Kunihiko Miwa (1998), Yoshikazu Koike (2002 – 2004), Mokoto Shimamoto (2007), Toyoshi Nishida (2009) and the latest YZF-R1 and YZF-R1M models Project Leader Hideki Fujiwara (2015) donned their racing suits and took a ride aboard the models they developed.
Fujiwara-san developed the all-new YZF-R1 and YZF-R1M with the help of nine-time World Champion and test rider Valentino Rossi, ensuring the new models remain as race-ready as their predecessors.
The 2015 YZF-R1 and YZF-R1M recently made their debut in the European Superstock 1000 (third place at the first race in Aragon), Endurance World Championship (fifth place at the first round, Le Mans 24H Motos), British Superbike Championship (two third places in round two at Brands Hatch), and will make its mark in the Superbike*IDM International German Championship this weekend.
Yamaha have now released a third short film clip on the YZF-R1, in which the project leaders have an emotional reunion with the models they created on the Australian track. Not only did they ride their beloved bikes but they also provide insight into how they managed to entwine Yamaha's racing DNA with the YZF-R1 design throughout the years to keep producing outstanding results.
[embedyt] https://www.youtube.com/watch?v=CGVzjCIfSKc[/embedyt]